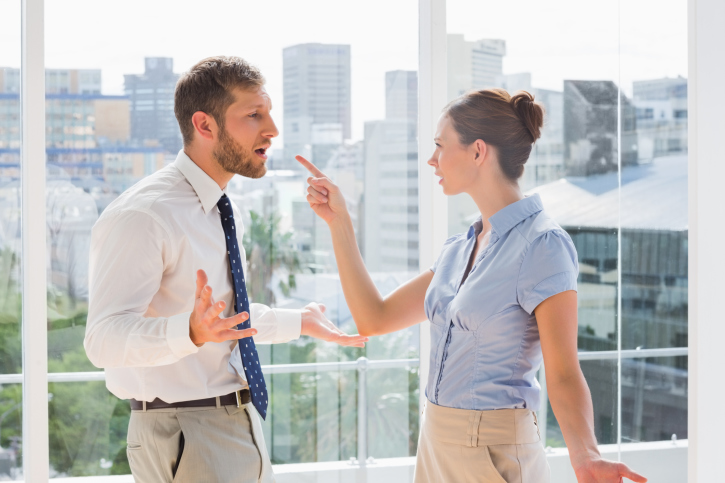 Logical arguments might not sway a political adversary's views, according to new research published in Social Psychology Bulletin. Instead, the study suggests empathizing with one another's values can help political opponents construct arguments that work.
Empathy: Crucial to Political Success?
Researchers Matthew Feinberg and Robb Willer hypothesized that an inability of conservatives and liberals to relate to each other's values might explain the increased polarization in American politics.
To test this notion, they devised six trials addressing divisive political issues, such as same-sex marriage, military spending, universal health care, and making English the official language. The size and diversity of groups participating in each trial varied, but generally consisted of groups of around 100 men and women pre-screened for political ideology.
Researchers asked participants to construct political arguments in favor of their political beliefs. Researchers found that both conservatives and liberals performed poorly. Liberals were able to change conservatives' minds about same-sex marriage in only 9% of trials. Conservatives convinced liberals to embrace English as the national language in just 8% of experiments.
Feinberg and Willer suggest the reason for this divide is the different values each political party uses to make political judgments. To test this, they presented participants with two more messages about divisive political issues.
equality
. Previous research suggests equality-based messages strongly resonate with liberals. A second message highlighted patriotism and group identity—two factors that previous research has shown conservatives typically embrace.
Conservatives were more likely to support same-sex marriage when arguments were framed in terms of principles conservatives gravitate toward, and liberals were more likely to support typically conservative issues—such as higher military spending—when they were framed to represent traditionally liberal values.
The Value of Understanding and Listening
The team got similar results on other divisive issues, suggesting that how political issues are framed can affect the degree to which a person is willing to change his or her mind. To frame an issue in a way that resonates with a political opponent, the researchers say empathy is key, and empathy requires more listening and less arguing. With a stronger sense of empathy, political adversaries can better understand each other's values and perhaps even resolve contentious political debates.
References:
Empathy is key to political persuasion, shows new research. (2015, November 16). Retrieved from https://www.rotman.utoronto.ca/Connect/MediaCentre/NewsReleases/20151111.aspx
Feinberg, M., & Willer, R. (2015). From gulf to bridge: When do moral arguments facilitate political influence? Personality and Social Psychology Bulletin, 41(12), 1665-1681. doi:10.1177/0146167215607842
Willer, R., & Feinberg, M. (2015, November 14). The key to political persuasion. Retrieved from http://www.nytimes.com/2015/11/15/opinion/sunday/the-key-to-political-persuasion.html?_r=0
© Copyright 2015 GoodTherapy.org. All rights reserved.
The preceding article was solely written by the author named above. Any views and opinions expressed are not necessarily shared by GoodTherapy.org. Questions or concerns about the preceding article can be directed to the author or posted as a comment below.