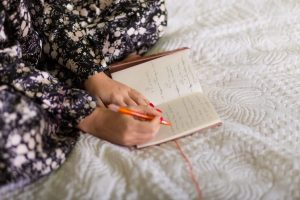 Death may be a less frightening and more positive experience than many people anticipate, according to a study published in the journal Psychological Science. The study compared how people thought they would feel when dying to how people truly felt. In a second study, researchers also looked at the final words of death row inmates. In both scenarios, people expressed significantly more positive emotions than expected.
Could Death Be a Positive Experience?
Many people live their lives in fear of death. Using two different trials, the study sought to compare people's expectations of death to the lived experiences of those near death.
In the first study, researchers asked a group of online participants to imagine being diagnosed with terminal cancer. Participants drafted blog posts about their feelings. The study then compared these blog posts to real blog posts authored by people diagnosed with terminal cancer or amyotrophic lateral sclerosis (ALS).
With the assistance of an algorithm, trained coders, and online participants, researchers analyzed the blog content for words associated with fear, happiness, love, and similar emotions. People who imagined they were dying wrote more negative blog posts than those who were dying. Moreover, those near death wrote posts that contained more positive words than negative ones. The closer they were to death, the more positive terms they used.
Emotion-Based Language in Last Words
A second study looked at the poetry by people on death row, as well as the hypothetical last words of online participants. When compared to inmates about to be killed, the hypothetical last words were more negative than the words of those facing imminent execution.
Terminally ill people and inmates about to be killed both focused on topics such as religion and family. The study's authors say this focus on things that offer meaning in life suggests people facing death may seek meaning as a source of comfort.
Reference:
Goranson, A., Ritter, R. S., Waytz, A., Norton, M. I., & Gray, K. (2017). Dying is unexpectedly positive. Psychological Science. doi:10.1177/0956797617701186
© Copyright 2017 GoodTherapy.org. All rights reserved.
The preceding article was solely written by the author named above. Any views and opinions expressed are not necessarily shared by GoodTherapy.org. Questions or concerns about the preceding article can be directed to the author or posted as a comment below.