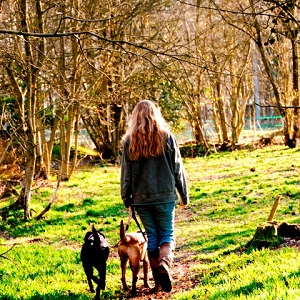 In my 13 years or so of being an EMDR (eye movement desensitization and reprocessing) clinician, I have often found myself having to debunk myths about EMDR or reframe and educate therapists and consumers about what EMDR is and isn't. Unfortunately, many perceptions and beliefs about what EMDR is and isn't have come from well-meaning, referring therapists who may not be trained in EMDR but value it as a therapeutic modality.
With this in mind, let's debunk some "myths" about EMDR.
Myth No. 1: EMDR is a new therapy.
Not true. In fact, in 2014 EMDR celebrates its 25th anniversary. We have come a long way since 1987, when Dr. Francine Shapiro was walking in a park and realized that her eyes moved back and forth when she was having a disturbing thought and that in doing so, it became less distressing. The first research studies began not long after that in 1989, whereby it became clear EMDR (then called EMD) was an up-and-coming treatment for posttraumatic stress.
Myth No. 2: EMDR is not research-based.
Of all EMDR myths, this is probably the biggest one and the most often stated. Since the first studies in 1989, EMDR has become one of the most well-researched therapeutic modalities and, in fact, has been identified as a treatment of choice for trauma. In 2013, the World Health Organization recommended EMDR as a treatment for PTSD. In 2004, the American Psychiatric Association identified EMDR as effective trauma treatment. In 2004 and 2010, the Veterans Administration recommended EMDR. EMDR has also been included in the Substance Abuse and Mental Health Services Administration national registry of evidence-based programs and practices. Other local and international organizations have identified EMDR as a research-based and effective treatment for trauma.
EMDR studies such as the groundbreaking research by leading trauma expert Bessel A. van der Kolk and colleagues studying EMDR vs. psychopharmacology in the treatment of PTSD also support EMDR an effective trauma treatment. If you are a therapist or consumer who is interested in EMDR or considering treatment for PTSD, please read this.
Myth No. 3: EMDR is just "wagging your fingers back and forth in front of a client."
Nope. Nothing could be further from the truth. I have written about the eight phases of EMDR in previous GoodTherapy.org articles, so it is not necessary to go into great detail about them. Just know that it is imperative that people researching EMDR or considering an EMDR therapist know that there are eight distinct phases, and that a clinician who "dives into the eye movements" is missing many significantand necessary steps to doing this therapy. Trauma therapy, in and of itself, is recommended to occur in a staged approach, whether EMDR or not. Nevertheless, the EMDR stages are distinct and established in a specific order to ensure that a person is prepared and resourced to be able to move through trauma in a way that helps to support his or her safety and recovery.
Myth No. 4: EMDR is a one- to five-session therapy approach.
Well, yes and no—this is not a complete myth. But there is an important caveat that all EMDR therapists should share with you. Yes, in some cases EMDR can be a fast treatment. Yes, I have seen one- to five-session recovery from a traumatic incident. But the people in therapy had few other traumas, it was a one-time event, and there were no other factors that would contribute to blocking EMDR treatment effects. That said, in my practice, such cases are the minority. Most of my clients are dealing with layers of trauma as well as other challenges.
Consider this: EMDR is a powerful therapy and can move traumatic material efficiently, asking the nervous system to rewire itself and "reorganize" the material in a more adaptive way, a way that helps memories shift out of a "state-dependent" form. There may be other factors, though. Is this a one-time accident or trauma with no other traumas "stacked" on top of it? Does the person experience complex PTSD which includes multiple and varied types of traumas? Is substance abuse or dissociation present? Does the person have any resources and positive-feeling states that can be accessed? These and myriad other factors can come into play. These factors may make for a more extensive and lengthy process.

The preceding article was solely written by the author named above. Any views and opinions expressed are not necessarily shared by GoodTherapy.org. Questions or concerns about the preceding article can be directed to the author or posted as a comment below.