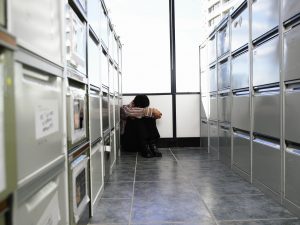 Changing how people recall memories about phobias may help treat those phobias, according to a new study published in the journal Current Biology.
Phobias—of spiders, heights, leaving the house, needles, and other frequent experiences—are a type of extreme fear that can undermine quality of life. The National Institute of Mental Health (NIMH) reports 12.5 million Americans have at least one phobia, with 22% experiencing a severe phobia.
Research shows exposure therapy, which slowly acclimates a person to the source of the phobia, has been effective in treating phobias and other forms of anxiety. The process involves steady exposure in a safe environment. A therapist treating a person with a spider phobia might begin by helping that person think of spiders, and ultimately progress—usually over several months—to having a spider in the person's presence. The idea is to help the person form a new, good memory of the thing or environment that causes anxiety, but this new memory can be temporary for some. The study suggests a mechanism by which exposure therapy could be improved and expanded.
Altering Memories to Reduce Phobias
brain
activity in the
amygdala
, a brain region that plays a role in fear. Ten minutes later, researchers showed participants a more extensive display of spider photos, repeating this second step a day later.
According to previous research, if people are reminded of an object as the memory is consolidated, then the memory can be disrupted. By showing repeated spider images in slightly different contexts, researchers hoped to disrupt memory formation.
Compared to the control group, those who viewed the repeated spider images had significantly reduced activity in the amygdala on the second day, suggesting an improvement in phobic symptoms. Participants also reported decreased fear and avoidance of spiders.
New Approaches for Exposure Therapy
The study's authors suggest these results mean creating instability in a long-held memory prior to exposure can weaken it. This could help clinicians strengthen the efficacy of exposure therapy with simple disruptions in the consolidation of memory.
References:
Brazier, Y. (2016, August 29). Replacing old memories with new for people who fear spiders. Retrieved from http://www.medicalnewstoday.com/articles/312555.php
Kaplan, J. S., PhD, & Tolin, D. F., PhD. (2011, September 6). Exposure therapy for phobias. Retrieved from http://www.psychiatrictimes.com/anxiety/exposure-therapy-anxiety-disorders
Memory activation before exposure reduces life-long fear of spiders. (2016, August 25). Retrieved from http://www.uu.se/en/media/press-releases/press-release/?id=3374&area=3%2C8&typ=pm&lang=en

The preceding article was solely written by the author named above. Any views and opinions expressed are not necessarily shared by GoodTherapy.org. Questions or concerns about the preceding article can be directed to the author or posted as a comment below.