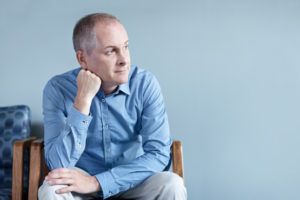 Ever wonder why your therapist doesn't tell you what to talk about in your sessions? Or, alternately, have you ever been irritated by the apparent agenda your therapist seems to have? If either or both of these have been true for you, you are not alone. Questions and negotiations around whose interests, desires, and needs will drive the conversation are a part of every therapy—every relationship, in fact.
There is nothing wrong with having an agenda for your therapy—in fact, goals are an essential part of any effective therapeutic alliance. However, if you are going to get the results you desire in therapy, the goals of the therapy must be your goals, and the agenda must be your agenda. Sometimes, even the best therapists can forget this.
You being in charge of the direction of your therapy is a therapeutic ideal, but because you and your therapist are both human, any ideals may be imperfectly carried out. As human beings with needs, therapists and people in therapy are always vulnerable to unintentionally entering into control and power struggles as they work together. Whose desire will win out, ours or our therapist's? The ways we come to answer this question can have a major impact on the outcome of our therapy.
So, what happens when we unintentionally submit our desire to our therapist's? What can happen to our therapy goals when our therapist's desires unintentionally enter the room? What are the merits of allowing our desire to drive the therapy, and how can we better connect with our desires so we can get the best possible results from our therapy? Finally, what can we do if we recognize that our desire is no longer in control of our therapy? I will address these questions below.
Submission to the Therapist's Agenda
Sometimes in life, we have to submit. We find ourselves in situations where we have no choice but to bow to forces that are beyond our control, and in those instances it could even be self-destructive to try to fight. In therapy, however, when we submit our will and our desires to those of our therapist, someone who is supposed to be our employee helping us, we risk engaging in a therapy that is oriented toward their needs rather than ours. This can prevent us from getting what we want out of the therapy.
For some of us, submission to the will, agenda, or desire of another person is a natural go-to in relationships. For whatever reason, in our development we have learned that it is important to submit, to put our needs second, and to defer to the other person in a relationship. When this is the case, we may be likely to take a submissive, deferential position in therapy—after all, therapy is a relationship!
There is nothing inherently wrong with this—it is just you being you. In fact, it's one of the best things you can do with your therapist because it's a way of unintentionally showing them one of your interpersonal struggles, allowing you to work on it together. However, if a therapist does not see us submitting, does not see how this is a problem for us, or even takes on the power role that we invite them into when we submit, our therapy can become a repetition rather than a reversal of problematic interpersonal patterns from our lives.
If you are recognizing that you don't feel in control in your therapy, and if you feel like you have been submitting to your therapist's ideas and desires, it is not too late. It may take you some time to become ready, and it may take all your courage, but the best way to recover control of your therapy and ensure it is oriented toward your needs and desires is to tell your therapist that something doesn't feel right.
When we surrender our power in therapy to our therapist and the therapist plays along, wittingly or unwittingly, the therapy can take on some of the following qualities:
The therapy is driven by the therapist's questions for you, rather than your questions for you.
You talk about what the therapist asks you to talk about, rather than what you want to talk about.
Therapy feels like an interview.
You go along with the therapist's exercises or activities, even when you do not feel motivated to do them for your own purposes.
The therapist gives advice you feel pressured to follow, rather than giving you an opportunity to learn how to advise and obey yourself and your needs.
You feel like you're doing things for the therapist rather than for you, and therapy starts to feel like a drag.
These are just a few examples of problems that can show up in a therapy when we unintentionally, or just habitually, submit our will to our therapist's and the therapist doesn't recognize it. In good therapy, a therapist will help us see the subtle ways we invite them to take over and drive the relationship, and help us work through our conflicts around being in control and allowing our desire to drive the relationship—and only if that's what we want! For those of us who struggle to have a voice and ask for what we want in relationships, working through this with a therapist can help us transform the way we operate in all of our relationships.
How We Hide Our Desires in Therapy
We can submit to our therapists and others in many ways, both subtle and glaring. Here are some ways we unintentionally put ourselves in a submissive role in therapy:
Asking the therapist what they want us to talk about or what they think would be best to talk about. This holds us back because effective therapy is driven by our desire to talk about things, and our feelings about what we need to focus on.
Going along with the therapist's recommendations even when they don't feel quite right. This can also manifest as feeling like we are changing or doing things differently for our therapist rather than for ourselves.
Advice. There is nothing wrong with asking for advice in therapy. It is quite natural to do. However, a good therapist will help us find and overcome the blocks that prevent us from guiding ourselves, and will not issue direct advice. Advice can be a Band-Aid covering up the difficulties we have in listening to and following our own agenda and desires. Uncovering and working through the barriers that prevent us from listening to and learning from ourselves can help heal the wounds that led us to have trouble listening to our desires in the first place. If your therapist is giving you advice, they may be creating a situation in which you grow dependent on them rather than gain more independence.
Continuing in therapy, even if we feel don't want to or feel ready to terminate. Sometimes we will stay in therapy out of a sense of obligation rather than because we feel we need it or want it.
Perhaps you are reading this and thinking, "Of course I ask my therapist for advice about what to do or talk about in therapy—I don't know what I want to do or what to talk about!" That is perfectly fine, and if therapy is working for you under those conditions, that is great.
However, what if your difficulty allowing yourself to be in charge could be an important and useful focus for your therapy? What if working on not knowing what you want, feeling disconnected from your desires, or being unable to access your will are areas to explore and work on together? What if focusing on these limitations with a therapist could lead to major transformation of internal and interpersonal patterns that are holding you back in your life? A good therapist will support you as you try to discover the forces in your mind that hold you back from knowing what you want, saying what you want, and pursuing what you want—in therapy and in other relationships.
Reestablishing Control in Therapy
If you are recognizing that you don't feel in control in your therapy, and if you feel like you have been submitting to your therapist's ideas and desires, it is not too late. It may take you some time to become ready, and it may take all your courage, but the best way to recover control of your therapy and ensure it is oriented toward your needs and desires is to tell your therapist that something doesn't feel right. If you can find some way to let your therapist know something feels wrong, and that you don't feel in control of your therapy, a good therapist will be responsive, change their conduct, and even process the experience with you.
Sadly, not every therapist will be emotionally equipped or skilled enough to recover from your confrontation; they may not know how to help you figure out what you want, or help you get through the blocks that have prevented you from knowing what you want. If you are finding that your therapist is not responding supportively to your open expression of your needs, desires, and concerns about the direction of the therapy, it may be time to find someone else to work with. This can be difficult, but for many of us the quality of our future depends on the success of our therapy, so we cannot risk being in therapy with someone who can't let our needs and desires lead the way.

The preceding article was solely written by the author named above. Any views and opinions expressed are not necessarily shared by GoodTherapy.org. Questions or concerns about the preceding article can be directed to the author or posted as a comment below.