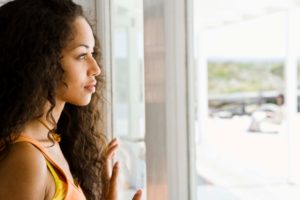 Controlling the symptoms of epilepsy improves life outcomes, but young adults diagnosed with epilepsy during childhood may face educational, legal, and social difficulties, even when their seizures are controlled well, according to a study published in Pediatrics.
Epilepsy, which causes seizures, is the fourth most common neurological issue, affecting between 1.3 and 2.8 million people in the United States. About 7.1 out of every 1,000 people have the condition. Although epilepsy is not curable, treatments such as anti-seizure medications and surgery can significantly reduce symptoms.
Epilepsy Treatment Effectiveness
To find out how epilepsy affects children as they grow into adults, researchers followed 241 children diagnosed with the condition between 1993 and 1997, tracking each participant for an average of 12 years. Each child was treated at one of several Connecticut neurology practices. Researchers gathered data on treatment protocols and outcomes, educational and employment histories, marital status, criminal records, driving histories, and living arrangements.
After treatment began, the team divided children into several groups based on the effectiveness of treatment. Those with an "excellent" outcome had no seizures after the first year of treatment, showing complete remission at the end of the study. Ninety-five participants (39%) received this assessment.
How Epilepsy Diagnosis and Treatment Affect Life Outcomes
Children for whom medication lessened or eliminated seizures had better overall life outcomes. Ninety percent of children with "excellent" seizure control were either in college or working full- or part-time, compared with 60% of the groups with less effective seizure control.
Seizure control, however, was not the only predictor of life outcomes. People with epilepsy who also had learning difficulties were almost 50% more likely to be unemployed. Emotional and mental health challenges such as depression and attention-deficit hyperactivity (ADHD) reduced the chances of completing college by 60% and decreased the chances of independent living by 50%.
All participants faced an equal risk of legal issues, regardless of how well-controlled their seizures were. However, those with a history of behavioral diagnoses such as oppositional defiance (ODD) were almost three times as likely to encounter legal difficulties.
The study's authors highlight the need for increased counseling and transition planning for children and young adults diagnosed with epilepsy, particularly when the diagnosis accompanies other diagnoses or risk factors.
References:
Berg, A. T., Baca, C. B., Rychlik, K., Vickrey, B. G., Caplan, R., Testa, F. M., & Levy, S. R. (2016). Determinants of social outcomes in adults with childhood-onset epilepsy. Pediatrics, 137(4). doi:10.1542/peds.2015-3944
Epilepsy Foundation. (2014, March). Epilepsy Statistics. Retrieved from http://www.epilepsy.com/learn/epilepsy-statistics
Even controlled, epilepsy may still cause problems for kids. (2016, March 31). Retrieved from http://www.upi.com/Health_News/2016/03/31/Even-controlled-epilepsy-may-still-cause-problems-for-kids/4741459454867/
© Copyright 2016 GoodTherapy.org. All rights reserved.
The preceding article was solely written by the author named above. Any views and opinions expressed are not necessarily shared by GoodTherapy.org. Questions or concerns about the preceding article can be directed to the author or posted as a comment below.