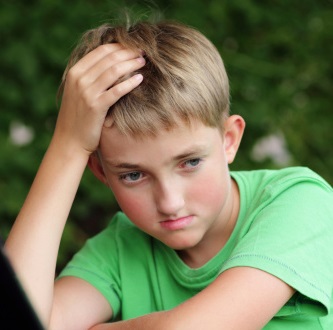 Last spring, a 9-year-old boy in North Carolina who was being bullied by peers was instructed not to wear his My Little Pony backpack to school because the backpack had become a "trigger for bullying." But how does shaming a child for being himself help him to feel safe at school?
This boy's story reminds me of an incident that occurred more than 30 years ago, when I was in first grade. It was my classmate Emmett's VIP week, and for his show-and-tell day, he brought his extensive Barbie collection to school. As he proudly boasted about his collection, my classmates laughed at him and I joined in, though I quickly regretted having done so. I still remember the hurt and confused look on his face as his classmates laughed, and our teacher's efforts to smooth things over. I have no recollection of how the school handled the incident, but the anguish on Emmett's face is fixed clearly in my memory and I have never stopped feeling bad about joining in making fun of my classmate.
I can only hope that Emmett did not continue to feel taunted by his peers at school and that the show-and-tell scene is not one that he replays over and over again, but it is incidents like these that take a toll on a person's sense of self-worth and can lead to more severe mental health conditions, such as anxiety and depression.
What Is Bullying?
Bullying can take many forms and can include taunting or excluding someone based on his or her perceived difference, as my classmates did, as well as intimidation, threats, and physical violence. Acts of bullying have traditionally occurred in person, but today bullying has gone digital: cyberbullying includes using digital means—such as social networking sites or texting—to spread rumors about someone, share embarrassing photos or videos, or send someone demeaning or threatening messages. This means that a victim of bullying may be targeted at any time, and often in private, which may leave the victim feeling further isolated and alone.
Bullying between siblings—physical or psychological aggression that is ongoing and far more severe in nature than the typical sibling conflict—can be just as severe and is further complicated by the fact that the victim cannot feel safe in his or her home.
The experience of ongoing bullying can leave victims with feelings of shame, anger, and fear, and can tarnish feelings of self-confidence, optimism, and trust in others. The experience of bullying can also exacerbate mental health challenges, such as depression or anxiety, leading to drastic consequences, including suicide and even acts of widespread violence such as school shootings. In fact, research indicates that victims of bullying and those who bully are more likely to carry weapons than other groups. And those who are both victims and bullies are the most likely to carry weapons.
Workplace Harassment and Bullying in Adulthood
Acts of bullying are certainly not exclusive to young people. Bullying and harassment occur to adults in the workplace, online, and even among friends and family. Revenge porn, for example, is a form of cyberbullying that people use to demean and harass former romantic partners by posting nude photos and personal information about them online, and can be extremely damaging to the victim's self-esteem and reputation. Several states have developed or are in the process of developing laws criminalizing revenge porn.
Whether bullying occurs in childhood or adulthood, the effects are lasting. One study indicated that people who had been bullied in childhood were still showing higher signs of emotional distress at age 50 and more difficulty with social relationships than their peers who were not bullied in their youth.
People aren't born knowing that they can hurt other people or that there's anything wrong in doing so, but most of us learn or are taught this lesson early on. I suppose I was fortunate to have been acutely aware of other people's feelings at such a young age. But people who are not raised in families that support and protect them, but instead are deliberately hurt by family members, may never learn this lesson, and in fact, they may learn that abusing others is normal and even necessary.
I don't know what happened to Emmett after first grade. Perhaps his family moved away, or maybe he changed schools, but I never saw him again. I hope he ended up in an environment where he felt supported and appreciated for who he was. If you're out there Emmett, I'm so sorry.

The preceding article was solely written by the author named above. Any views and opinions expressed are not necessarily shared by GoodTherapy.org. Questions or concerns about the preceding article can be directed to the author or posted as a comment below.