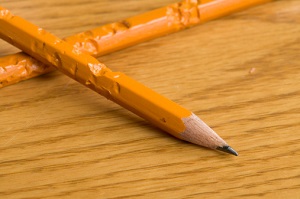 What causes someone to develop severe anxiety? This question is asked by many people struggling with anxiety issues such as panic, phobias, social anxiety, or any of the various manifestations of severe anxiety conditions. Someone with social anxiety might start to sweat and shake and be unable to concentrate when meeting someone new. Another person with agoraphobia might want to avoid driving a certain distance from home since doing that triggered the first panic attack. However the anxiety manifests, it is a helpful part of the healing process, and it can help to understand the variables that contribute to excessive anxiety.
"Bio-Psycho-Social" Lens
The development of severe anxiety can be looked at from a "bio-psycho-social" perspective:
The "bio" is one's genetic inheritance or inborn temperament. What one inherits is a predisposition toward anxiety, not a specific gene that predicts one will become anxious. Temperament can be seen very early in childhood. Some babies are very sensitive to change, easily upset, extremely uncomfortable with people they don't know well, or quiet and introverted.
The "psycho" refers to one's background experiences, especially in early childhood and within the family. Difficult, chronically stressful or traumatic experiences in one's growing up years creates a greater vulnerability toward severe anxiety (as well as depression, chronic pain syndromes, autoimmune disorders, and chemical dependence). These difficult and painful circumstances may include alcoholism in the family, loss of a parent due to death or divorce, rigidly strict parenting styles, as well as criticism and the expectation of perfection. In the last decade, research on the brain has shown that such conditions actually change the functioning of the brain, creating more stress-related chemicals and less neurotransmitter activity, leading to difficulties with mood and tension.
The "social" component describes the current-day stressors that one is dealing with. There is much of that in our society now: job losses, financial difficulties, health problems, marital stress, and divorce. However, stress can be an event that was planned for and is desired, such as getting married, going away to college, or having a baby. Stress is the effect of change, any change, on our minds and bodies. Change necessitates new coping skills, different ways of being in the world, which is what makes life changes stressful.
Ineffective Coping Skills
not sleeping well
, bodily aches and pains, digestive problems, and tense and tight muscles. If these warning signs are ignored, symptoms can become more frequent or severe. Some of the more common forms of maladaptive coping strategies are
avoidance
, obsessive worrying, and
controlling behaviors
.
Adding Up the Factors
Examining the various factors that may be contributing to a person's severe anxiety is an important part of the healing process. Here's a simple formula to consider when trying to understand where one's anxiety is coming from:
Genetic Predisposition/Temperament
+
Psychological Background
+
Current Stressors
+
Ineffective Coping Strategies
=
Severe Anxiety
One does not need to have all of these conditions in order to develop severe anxiety. Most of the people I have worked with in therapy over the last 30 years have had at least several of these variables. Understanding what these variables are, and how they contribute to the development of a severe anxiety condition, helps a person understand themselves better. It also helps point to what needs to be done in order to work through your anxiety condition.
© Copyright 2009 by By Evelyn Goodman, Psy.D, LMFT. All Rights Reserved. Permission to publish granted to GoodTherapy.org.
The preceding article was solely written by the author named above. Any views and opinions expressed are not necessarily shared by GoodTherapy.org. Questions or concerns about the preceding article can be directed to the author or posted as a comment below.