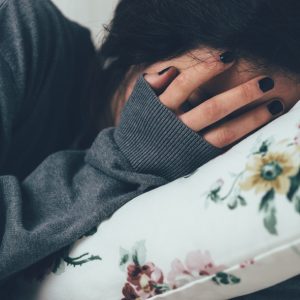 Despite efforts to broaden access to quality mental health care, a study published in the journal Psychiatric Services suggests more Americans than ever are experiencing serious psychological distress. Serious psychological distress is a measure of overall psychological functioning that looks beyond mental health conditions, exploring instead how a person feels and functions in daily life.
The study surveyed more than 35,000 households, totaling more than 200,000 Americans between the ages of 18 and 64. According to the study, 3.4% of the United States population—more than 8 million adults—experience serious psychological distress. People experiencing this distress were more likely to be unable to afford medication, to have care delays, to change care because of insurance, and to face limitations in their ability to work.
Between 2006 and 2014, health care access declined for people with serious psychological distress. The trend of declining access to care reversed in 2014, but remained worse than in 2006.  This is despite laws such as the 2008 Mental Health Parity and Addiction Equity Act and the 2010 Patient Protection and Affordable Care Act, which were enacted to improve access and reduce economic barriers to mental health care.
The study's authors suggest their research may help explain rising suicide rates. In 2014, suicide rates reached a 30-year high.
Netflix's 13 Reasons Why is one of the streaming site's most popular new shows. Based on a 2011 novel of the same title, the series tells the story of a girl who dies by suicide, leaving behind 13 cassette tapes for the people she believes played a part in her decision to take her own life. The show's creators claim they hope to raise awareness of suicide, but critics say the show's presentation contradicts virtually every guideline for ethically reporting on suicide. Reportingonsuicide.org advises careful, sensitive coverage of suicide that does not sensationalize the act. Research suggests suicide can be contagious, and the way it is portrayed in the media can influence the contagion effect. Many mental health experts advise against watching the show, saying the series romanticizes suicide, memorializes the person who died by suicide, provides graphic depiction of suicide, places blame on others, does not adequately portray any mental health concerns, and does not depict sufficient treatment options for those with thoughts of suicide.
mindfulness
—a form of
meditation
that encourages noticing, and remaining present in, the current moment—may be just as effective as psychotherapy for mental health conditions such as depression. The study found that eight weeks of mindfulness for 215 people with a variety of psychiatric symptoms produced a similar reduction in symptoms to standard treatment, suggesting an equal efficacy for both mindfulness and
psychotherapy
.
A study that compared women taking a placebo to those taking an oral contraceptive containing ethinylestradiol and levonorgestrel—the most popular combined oral contraceptive—suggests the drug could undermine well-being. Findings showed women taking the drug had a decline in well-being and quality of life, though their symptoms of depression did not increase.
Research often focuses on the pain of posttraumatic stress (PTSD). According to a new study of veterans with a history of trauma, PTSD also offers a chance for "posttraumatic growth." Many veterans with PTSD also report experiencing a greater appreciation of life and greater inner strength.
A wealth of research suggests marriage can improve happiness and well-being in heterosexual couples. A new study of more than 1,800 LGBTQ+ people has found similar results in nonheterosexual people. People who were in relationships, whether legally married or committed to a long-term partner, were healthier. Among married couples, measures of mental health and well-being were even higher than those in relationships, suggesting marriage may offer health benefits for all types of couples.
Clutter can be stressful, but cleaning out clutter can improve several measures of well-being. Research shows people living in cluttered homes often experience greater stress and financial woes. Tackling spring cleaning could improve mental health and support better financial decision-making.
Parents concerned about major tests at school may be tempted to drill their kids. Helping a child laugh might be a better strategy to boost performance. Laughter is relaxing and increases performance-boosting dopamine. Experts suggest parents should also stick to the child's routine to avoid stressful disruptions that can spike anxiety and undermine academic performance.
© Copyright 2017 GoodTherapy.org. All rights reserved.
The preceding article was solely written by the author named above. Any views and opinions expressed are not necessarily shared by GoodTherapy.org. Questions or concerns about the preceding article can be directed to the author or posted as a comment below.