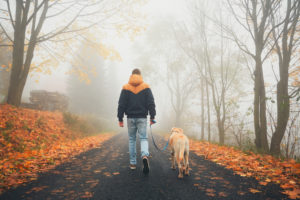 Much of our time is spent caring for others. We dedicate time and energy to meeting the needs of our partners. Our children have to be fed, clothed, educated, and driven to various after-school events. In addition, we may have to take on the role of caregiver for our parents as they grow older.
All of these demands on our time can take their toll. Our own needs often take a backseat to those of others, which can lead to feelings of emotional overwhelm, exhaustion, and even resentment. When we fail to make time to care for ourselves, we can end up feeling drained with nothing left to give.
Self-care is therefore essential in order to replenish our own inner source so we then have more to offer. Recognizing the importance of making time for ourselves, and giving ourselves permission to do so, are critical first steps.
What does self-care look like? Each person may have their own definition, but the following are some suggestions you may want to implement to bring more nurturing into your life.
Don't take on more than you can handle. For many people, saying no can be difficult. Most of us want to please others, and may be afraid of letting people down if we don't agree to their requests. However, we need to make sure we set healthy boundaries for ourselves to avoid feeling overwhelmed. Limiting the number of activities or responsibilities you take on is crucial to your sense of well-being.
Set aside some time each week to recharge your batteries. Schedule a period of time you can use to do something you really enjoy or are passionate about. This could be dedicated to a creative endeavor such as drawing, writing, dancing, or even coming up with a new recipe. Or you might want to spend this time doing anything else you really like to do, such as gardening, decorating, or playing with pets.
Find a healthy outlet to work off stress. Join a gym, find a walking trail you like, or take up yoga. Any type of physical exercise—even if it's just walking around the block—can be beneficial when it comes to relieving tension.
Don't be afraid to ask for help. If you find yourself frequently driving your kids to and from various events, try sharing the burden by establishing a carpool schedule with other parents. You might also try to find a babysitter to relieve you from your parenting duties every so often so you can enjoy a night out. If you have a lot of caregiving responsibilities, try to find others who might be willing to help out on occasion.
Implement 20 minutes of quiet time every day. This time can be spent meditating, journaling, or just resting. If you have kids, get them involved with their own quiet time, ideally at the same time every day. They can spend this time coloring, reading, doing homework, or taking a short nap while you enjoy a moment of respite.
Learn to spend more time relaxing. Getting a massage, taking a warm bath, spending time in nature, or stopping to watch the sunset are all ways to slow down, become more mindful, and relax. Try to find small moments throughout your day to tune into your body and start to smell the roses again.
Schedule an appointment to talk with a counselor. If you are going through a particularly difficult time, reach out to an empathic therapist who can help you to process your emotions and explore more effective ways of coping.
Caring for others can be extremely demanding. In order to make sure we are as supportive of others as possible, we need to make time for our own self-care on a regular basis. Becoming more nurturing toward ourselves enables us to have more to give others—and makes our lives happier and healthier overall.

The preceding article was solely written by the author named above. Any views and opinions expressed are not necessarily shared by GoodTherapy.org. Questions or concerns about the preceding article can be directed to the author or posted as a comment below.