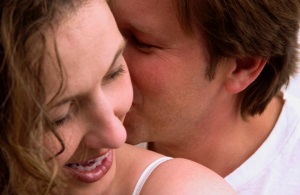 A colleague of mine encourages people to consider the first day of every month a "New Year's Day" of sorts: Instead of one New Year's resolution, why not mindfully attempt change every month? Imagine what you can do for yourself in only a year.
A classic self-help tip professes that a new habit can be formed—or an old habit banished—with about 30 days of practice. Having challenged myself to new habits 30 days at a time in 2013, I'm challenging you to begin your own changes today.
Accept this invitation to tackle a 30-day challenge to enrich intimacy in your relationship. Start now—don't wait until the first of the month. Consider which habit(s) would benefit you and your relationship to enrich or enhance intimacy. I've drawn up a possible list, pulled from research as well as my professional and personal experience, to help inspire ideas:
Within 30 days, read a book to improve your relationship—people who seek relationship counseling with me are encouraged to read Hold Me Tight by Dr. Sue Johnson. Another favorite is The Truth About Love by Dr. Pat Love.
Commit to kissing hello and goodbye. In a fast-paced culture, romantic partners are often like "two ships passing in the night." We miss simple, everyday opportunities to slow down and reconnect with loved ones. For the next 30 days, make a new rule in your relationship: kiss hello and goodbye—no exceptions! (Already doing this? OK, try this one. Make each kiss last at least five seconds; trust me, it'll feel longer and more intimate than you assume. Imagine your lips on your loved one's lips, cheek, or neck for the count of one … two … three … four … five. Now THAT's a kiss.)
Add the "hug to relax" or "five-minute hug" to your day, every day, for 30 days. Set a time, and in a standing hug enjoy the waves of experiences you have in your partner's arms. Notice what each of your five senses is sensing. Notice the smell of your partner's neck, shirt, hair, etc. What do you hear in the hug? A heartbeat, breathing, or sounds of the environment? Notice the touch of your bodies: Where do you touch? Where do you not touch? Notice the sensation of standing on your feet for a period of time in one place.
Reduce your complaints and increase praise of your partner for the next 30 days. As with good parenting, we need to balance negative feedback and interaction ("Go do your homework!") with positive feedback and interaction ("Thanks for getting to your chores!") in our intimate relationships. I often explain to people that we are born to particular caregivers, but when we mature into adults and commit to a relationship, we choose and become "chosen caregivers." It's essential that we remember that our spouses are sometimes just "tall kiddos" who need and desire more praise than complaints.
Last but not least, consider sexual, engaged activity every day for 30 days. Now, this doesn't have to mean intercourse, orgasm, or even nakedness, for that matter. There is an array of activities we can indulge in to ignite and nourish our sexual selves. Body rubs, hand massaging, bathing together, undressing your partner, spooning, masturbating solo or beside each other—these are just a few ideas for a 30-day challenge.
hottest sex
you've had together, fire up your
memory
by indulging in a description of what your senses experienced, maybe even come up with a title for this memory as if it were its own sexy movie. Perhaps take the memory a little further by embellishing, elaborating, or peppering some components of fantasy by sprinkling in spicy details you would add if you could go back in time.
This isn't necessarily a go-big-or-go-home challenge, mind you. Take on something you can be successful doing. The goal is to form a new habit, enrich intimacy, and add pleasure to your relationship.
Enjoy!
© Copyright 2013 GoodTherapy.org. All rights reserved. Permission to publish granted by Denise C. Onofrey, MA, NCC, Sexuality / Sex Therapy Topic Expert Contributor
The preceding article was solely written by the author named above. Any views and opinions expressed are not necessarily shared by GoodTherapy.org. Questions or concerns about the preceding article can be directed to the author or posted as a comment below.