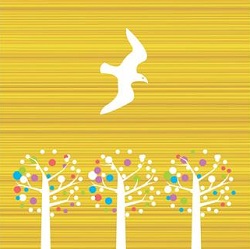 Success Love Now is an eight-step process I created for people who wish to achieve goals while awakening into deeper states of love, joy and peace. Running to achieve a goal can become stressful for clients. Aiming to find peace in meditation outside of goals can feel removed from real life. Many people wish to enter states of deep happiness while turning yearned for dreams into reality. From working with hundreds of people from many backgrounds and cultures, I found eight important steps that to effectively address both endeavors simultaneously. The eight steps are agreeable to people of a broad range of spiritual and religious paths from East to West as well as agreeable to atheists.
This article discusses the first three steps which in themselves will create positive and potentially lasting changes.
To use these steps in real life, begin with a statement of what you will create newly, erase from reality or transform in consciousness (hence the out-picturing of life in matter). Instead of focusing on the problem you are facing, begin to focus on the solution.
1. Return to Gratitude as Your Ground of Being. This will be the healthiest foundation. If you build on lack, disappointment, etc., your building will be affected. You would not want to build your home on polluted soil. In the same way, it will not serve you—or those around you—to build your creation on a foundation that is negative. Return to gratitude.
Life gives us access to gratitude 24 hours a day, 365 days a year, no matter who we are, where we are and what is happening! What a free gift to have at your service!
There are two basic ways to return to gratitude: one is simply to re-focus your heart to gratitude and, for some, this comes naturally. For others, it is easier to focus gratitude on something specific such as an animal, a person, a place, a memory or a situation that naturally takes you into a feeling of thanks or reverence. Choose to think upon that which authentically invokes your thankfulness.
2. Clarify Your Purpose-Aim (or most basic Intention) for being involved in this situation which life has brought to you. Since you are part of what is happening, becoming clear on what part you wish to play is valuable.
Either you have something you wish to create, erase or transform. Once you are clear about what that is, this can be stated in one sentence. For example, "I am turning my staff team into a microcosm of world peace" or "I am offering an environment of delightful joy to my students" or "I am turning my body, my career and my relationship into Heaven on Earth!"
Once you are crystal clear on your Purpose-Aim, you will discover that this can be pinpointed with one word. For example: confidence, care, love, abundance, success, joy or understanding might be your Purpose-Aim. As you come to understand the core of your creations you will find that your present-time desire is always for one essential quality of life! When you are clear about what this quality is, you can ask, intend and give clearly. You have put yourself in a position to fully receive your wish from the universe because you have opened yourself to unlimited possibilities. You have begun to realize that you are that for which you wish. You are the vehicle for your wish to be given into the universe!
When you take away the constraints and limitations of how you think the quality should come into existence, you allow the universe to orchestrate magnificence in ways beyond your most wondrous dreams! You enter grace. You allow the universe to use you as a vessel of magnanimity. You become animal-like and Heavenly! Coming to understand that your desires are essential wishes to return to the divine qualities (which you are innately) will help you to enter into the mystery of benevolent creation and freedom.
In the deep chambers of the loving heart, you will find unlimited grace and generosity running through you and into the situations you touch. You may find that you are the situations you touch. Each of these situations is the grace of the universal Love.
3. Surrender: Most of us spend a lot of time feeding our attitude of separation only because we are taught to do so. By focusing on what we like and don't like, and aligning with what we do like, we convince ourselves that we exist separately from creation. This is a game of the mind which ultimately brings much sorrow. In truth we are all that is, so we are the lover and we are the hater, we are the birther and we are the destroyer, we are what we like and what we dislike.
As we sit fully into the reality of all aspects of our consciousness, we cease to act out on any of the non-benevolent traits. We also stop running from these traits. We allow these traits to run like a river of flavors through our existing. We allow Love to touch Love in "others" naturally as we give our identity back to Love.
The habitual running creates a resistance which either creates an emotional, physical or spiritual disharmony. It is likely to also create a backfiring when we become all we wish not to be by the boomerang effect of forcing something away. By sitting ourselves into the aspect of consciousness which we perceive to be the enemy, we find a deep reservoir of peace that holds all of life. All of life's goods and evils live within this warm blue oceanic reservoir. The water of all existence is alive in our heart, which is alive in the water of all existence. When we bathe and merge into the sweet coconut aroma of this grace, we can no longer find our definitions of me and you. Instead we recognize the waves of ourselves to be transcended into a soft comforter of love, a strong laser-like certainty or universal neutrality. The rest erases itself. When faced, all this good and bad we perceive melts into a much lighter fabric of profound, neutral, universal love, peace and sweetness. The dove may appear gazing into our eyes on our porch; the Plumeria might send her scent toward us like a love letter delivered by angels; the wind might touch our face and assure us that we are in the arms of the Divine Mother.
The more we practice and discover in this way, the more we find out that it is our natural tendency to move with light and act out in goodness for goodness' sake rather than for secondary gain. To find the way into this surrender, focus on any place in your body that is not in resonance with your Purpose-Aim manifesting. Be this feeling. Fully be this feeling 100% and discover what naturally changes. If you are not a feeler, instead locate an image or thought that is impeding the manifestation of your Purpose-Aim (or Intention). Ask yourself, "Where is it?" "Where does this image or thought exist?" Keep asking this question until you notice an altering of your perception and a sense of liberation.
If you practice these steps regularly, you will discover new, productive and fulfilling ways of thinking, feeling and living life.

The preceding article was solely written by the author named above. Any views and opinions expressed are not necessarily shared by GoodTherapy.org. Questions or concerns about the preceding article can be directed to the author or posted as a comment below.