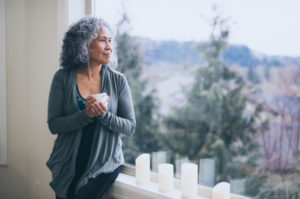 How do you react to your inner critic?
Have you found yourself responding to that internal critical voice that just won't leave you alone? Maybe you're feeling yourself shut down in response to all that ruthless chatter. You may not be able to figure out how to slow down and stop berating yourself.
An inner critic can be useful in ways, though we may not always be willing to acknowledge it. This internal voice can help keep us on our toes every so often with quick judgments. And judgments can often be useful. They allow us to make quick descriptions by creating simple categories and fast, shorthand ways of describing preferences and consequences.
At times we need to make judgments very quickly in order to act. For example, if we are driving and someone swerves into our lane, we have to make an instant judgment in that moment. The difficulty lies in the fact that the judgments we make are often incomplete and inaccurate. They can hold us back as a result. 
There are other problems with judgments, too:
They have a tendency to distract us from what's actually happening and may end up replacing facts.
Judgments can lead us to stop observing or becoming aware of what's going on for us.
Letting Go of Judgments
It can be helpful for us to learn to let go of our judgments. We want to be able to draw on them as needed and use them when they're useful for us. But it's important to know how and when to let go. That way, when our judgments are not really serving us, we can choose to stop judging and make a difference choice.
How can we do this? One way is through mindfulness.
One of the key elements of mindfulness is practicing the nonjudgmental stance. This can help us increase our compassion—not just for others, but for ourselves, as well. Learning to mindfully disentangle ourselves from our judgments can help us learn to quiet our inner critic. It can also leave us free to aim for the things we want to build in our lives.
The following steps can help you begin.
1. Notice your inner critic.
It may be difficult to notice your inner critic and the judgments it passes at first, but it's possible to learn. It may help you to keep a tally of these judgments in a journal or on a worksheet. That way, you have an opportunity to stop and notice what it was that brought on the judgment.
2. Determine if the judgment is helpful.
When you've identified what led to the judgment or caused the self-criticism, you can then determine whether it's something that's helpful for you or not. If it's something that is helpful, you can consider how you might navigate it in a way that serves you well.
At first, it may seem to you as though your inner critic is turbocharged. It's full of power and overactive. It may feel as though you're doing a lot of judging. You might even end up berating yourself for this and judge the judgments you are passing. Though it may feel as though your inner critic is running wild, what's actually happening is that you are becoming more aware of the internal judging. Your awareness is leading you to start noticing it more and more. You aren't judging yourself more, you're just becoming more aware of when you're doing it. This is a progression. By becoming more aware of where our mind is, we have a greater opportunity for bringing it back to where we want it to be.
When you've identified what led to the judgment or caused the self-criticism, you can then determine whether it's something that's helpful for you or not.
When we notice our judgments, we have the opportunity to ask ourselves, "Is this judgment helping or hurting me?" If the answer is that it's helping us, we realize what can contribute to our lives and how that judgment has served us positively. We also have the option of taking action. If the judgment is one that's hurting us, we have gained some additional information about our inner critic and the ways it works to denigrate us.
In these instances, the tools we've learned for letting go of that judgment can serve us well. For example, we might reevaluate and become aware of what it was we were judging and then replace the judgment with statements of preference or consequence. We can also replace judgments with things we have observed with each of our senses.
When we use these steps, we can practice accepting what it is we notice without getting entangled in our internal monologue. In this way, we can more easily allow the judgments to drift away. This can take some practice, especially at first. If you do notice, as you progress, that more judging is happening, try not to give in to the temptation to judge those judgments. Instead, allow yourself to simply notice how your inner critic is paying attention to what is going on. This can help you bring your awareness back to what might actually serve you in this moment.
If you are struggling to increase your awareness of your inner critic and the judgments it passes, a trained, compassionate counselor can help you explore strategies for doing so.
© Copyright 2018 GoodTherapy.org. All rights reserved.
The preceding article was solely written by the author named above. Any views and opinions expressed are not necessarily shared by GoodTherapy.org. Questions or concerns about the preceding article can be directed to the author or posted as a comment below.