Trust is essential to establishing a good connection with your therapist. Without trust, your therapy may never be as effective as you hope for. If you meet your therapist and do not click with him or her, you may consider searching for a new therapist after you evaluate the situation. Below, a few therapists recommend what to do if you think you may need to find a different therapist:

Jill Denton, MFT, CSAT, CCS: Before I begin working with a new person, I send them a welcome package, which includes information like, "Ten Things You Need to Know about Working with Jill Denton." In that package, I try to explain a bit about my particular approach to therapy, what guidelines affect my relationship with the person in therapy, and what to expect in therapy with me. This package also includes some paperwork that goes beyond name, date of birth, and address to what I call "the essay questions. These include: What are your hopes? Your fears? Your goals, as you look forward to our work together? Whenever possible, I like to have a chance to read these responses ahead of time.
It's crucial to remember that you get to choose, and you'll want to feel some connection if you're going to benefit from therapy! But remember, that it is possible that your therapist might not be someone you immediately like, but might be just the right person to help you achieve your healing goals. If there are good reasons you chose this person in the first place, and it wasn't just because they were the first name you found in your area, I encourage you to hang in for a couple of sessions before you look for someone else.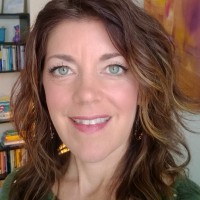 Andrea M. Risi, LPC: We don't like everyone we meet in our lives and a new therapist may be no different. When you are disclosing your innermost personal information, you want to feel comfortable with whom you're sharing. During your first session, your therapist should:
Help you feel relaxed by having a warm, positive, and compassionate demeanor
Be a good listener and not do all the talking
Emphasize confidentiality and a willingness to help you solve your problem
Not try to fit you into a particular type of therapy
Learn about you and work with you to develop a uniquely personal treatment plan
If your therapist doesn't have these qualities, then he or she might not be the right fit for you. The first meeting can be uncomfortable for many reasons. I usually ask people new to my practice to come back at least one time after the initial visit. If you still don't feel comfortable, then a referral can be made to another therapist. As difficult as it may seem, if you don't like your new therapist you can tell him or her why. It's helpful for therapists to get feedback both during and after treatment, so they can evaluate their practice and adjust accordingly to your needs. The bottom line is that the more comfortable you feel with your therapist, the more effective your therapy time will be with him or her.
Lisa M. Vallejos, MA, LPC, NCC: If you don't like your therapist when you meet him or her, you always have the choice to seek out another therapist. A lot of therapists offer free consultations to allow you to meet them to avoid this situation. One of the great things about therapy is that you are in no way obligated to your therapist; you can always leave therapy or seek out a second opinion at any time. Research has shown time and time again that the relationship between the therapist and the person in therapy is one of the factors that will lead to positive therapeutic growth, so it is important to feel comfortable with the therapist you are working with.If you find you truly don't like the therapist, simply tell him or her at the end of the session that you don't feel like it's a good fit and that you will continue looking elsewhere. It is unlikely that every therapist will be a good fit for each person that comes into his or her office, and it's okay if you just don't click. You can also ask the therapist to refer some other therapists to you who might be a better fit. Most therapists will be happy to do so if you ask.

© Copyright 2014 GoodTherapy.org. All rights reserved. Permission to publish granted by Therapy FAQs
The preceding article was solely written by the author named above. Any views and opinions expressed are not necessarily shared by GoodTherapy.org. Questions or concerns about the preceding article can be directed to the author or posted as a comment below.