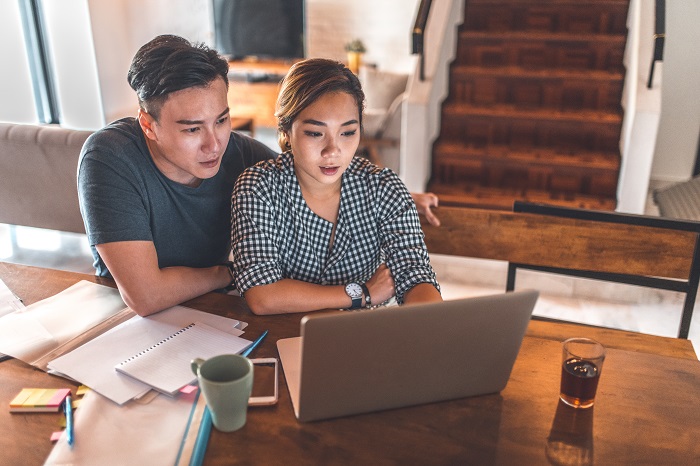 Insurance is not typically required to cover marriage counseling.
Under the Affordable Care Act, the Mental Health Parity and Addiction Equity Act, and other federal laws, insurers must provide equitable coverage for mental health conditions. This means they must treat mental health conditions like physical health conditions, must not exclude them from coverage, and must not charge higher co-pays for these conditions.
Insurance equity laws don't usually apply to couples counseling. That's because mental health parity laws treat mental health conditions as a medical diagnosis. The need for couples counseling is not a medical diagnosis, so it is not analogous to a physical health issue.
In some cases, an insurer might be required to cover couples counseling if the need for counseling directly arises from a mental health condition. For example, some insurers might cover marriage counseling for a person with a sex addiction or another condition that affects their marriage. Even then, it can be difficult to get insurance coverage.
Though plans are not required to cover marriage counseling, some offer it as an additional benefit. It's important to read your plan documents to get a clear understanding of what is and is not covered. In most cases, you'll have to choose from a pre-approved list of providers. You might have to reach a deductible before coverage kicks in. Or you might have to apply for reimbursement instead of paying a copay.
In some cases, employee assistance programs cover a portion of the costs of couples counseling, especially when marriage problems are due to a serious issue such as depression or addiction.
How Much Does Marriage Counseling Cost Without Insurance?
The cost of marriage counseling, like the cost of individual therapy, varies with the clinician's skill level, geographic location, and training. Famous and well-respected therapists typically charge more. People who live in areas with high incomes or a high cost of living should expect to pay higher rates.
Couples counseling can be demanding work and requires a unique skill set. Therapists must protect both parties' well-being, continually check their own biases, and draw upon complex research in numerous fields. For this reason, many therapists charge more for couples counseling than they do for individual therapy.
Without insurance, most couples pay between $75-$200 per hour. Some therapists offer sliding-scale fees based on income or discounts for buying multiple sessions.
Most couples see their therapist weekly, so the cost of couples therapy without insurance can quickly add up. The overall value, however, is hard to quantify. Therapy can save a marriage, preventing the exorbitant costs of a divorce. Even if a couple decides to split, going through therapy can save money by helping them communicate more effectively, potentially making it easier to divide assets and talk about child custody.
A person's marriage can be a source of immense joy. It can also cause unbearable stress. Divorce and marital difficulties consistently top lists of life's most stressful experiences. By reducing or even eliminating relationship stress, marriage counseling can improve quality of life. This can yield far-reaching benefits that extend to a person's work, relationships with their children, health, and sense of self.
Will Insurance Cover Couples Counseling If My Partner and I Aren't Married?
Because insurers aren't legally required to cover couples therapy in most cases, there is no single rule that applies to unmarried couples. You will need to check your benefits agreement. In some cases, an insurance policy only specifies under what circumstances it will cover couples counseling, not whether the couple must be married. Some policies make explicit that the couple must be legally married.
If your insurer does not cover therapy for unmarried couples and you must pay out-of-pocket, the therapist should charge the same rate whether or not you are married. Some therapists may, however, charge different rates based on the number of people in therapy, since more people require more skill. A polyamorous triad, for example, might pay slightly more than a couple.
What Therapists Have to Say
Kate McNulty, LCSW: Your insurance may cover some of the cost of therapy if family therapy is a benefit on your plan. Billing for therapy sessions beyond one-on-one treatment can be a source of confusion for some therapists. Billing advice from experts in the field indicates that it is entirely legitimate to bill for family therapy if the people in therapy identify as a family unit. Nevertheless, this does require that billing is in the name of one person as the "identified patient."
Health insurance coverage is intended to address costs associated with managing the symptoms of a condition, illness, or disorder, so one person must meet criteria for a diagnosis in the DSM, the Diagnostic and Statistical Manual of Mental Disorders used by all credentialed mental health practitioners.
Some insurance companies are beginning to cover family therapy only for situations involving treatment of a child with a diagnosis, and will not cover therapy unless a child is present at the treatment session.
If you're considering using insurance to pay for therapy as a couple, you may want to call your insurer yourself and make sure you understand your benefits. Have your insurance card ready and all numbers the representative may need to locate your plan details. Ask about a deductible, co-pay, and exclusions; you can inquire specifically about "CPT code 90847," which is used for family therapy.
Susan J. Leviton, MA, LMFT: Insurance plans vary a great deal, now more than ever. However, most insurance plans will only cover "medical" illness and therefore do not pay benefits for couples therapy. That being said, you should contact your insurance company directly, using their phone number for mental health benefits, and ask them if you are covered for couples therapy. Be sure to ask for details about in-network versus out-of-network coverage.
Even if your insurance company says you are not covered, your therapist may find in the course of treatment that one of the partners has a mental health condition, such as severe depression, that is affecting the relationship and they may justifiably bill under that condition. Again, the best way to be sure is to talk to your insurance company and to discuss it with each therapist you contact.
Jonathan Bartlett, MA, MFT
: Every insurance policy comes with its own limits. Often, the number of sessions covered (if any) is established based on a diagnosis of the insured person. If a primary mental health diagnosis has been ruled out, "Partner Relational Problem" is a diagnosis often used for couples facing the natural stresses of relationship. If covered at all, it is often limited to 10 sessions.
Getting Help
In therapy, you'll discuss your relationship goals, your cultural and religious values, and your relationship conflicts. Your therapist can help you understand where these conflicts originate, communicate more effectively, and better support and love one another.
Begin your search for a couples therapist near you here.
Reference:
The Mental Health Parity and Addiction Equity Act (MHPAEA). (2016, October 27). Retrieved from https://www.cms.gov/cciio/programs-and-initiatives/other-insurance-protections/mhpaea_factsheet.html


The preceding article was solely written by the author named above. Any views and opinions expressed are not necessarily shared by GoodTherapy.org. Questions or concerns about the preceding article can be directed to the author or posted as a comment below.