What if we told you that with a single simple phrase, you could turn a bad day into a great one and turn pessimism into an instantly brightened attitude? You could write "I am beautiful" in the fog on the bathroom mirror. You could repeat Aibileen's mantra from The Help: "You is kind. You is smart. You is important." Or, you could print out these nine affirmations and hang them around your home or office, tape them on the dashboard of your car, or commit them to memory to pull out during trying times.
Affirmations are statements that reflect a positive outlook on life, one's abilities, one's potential, and more. Because the verb "to affirm" means "to maintain as true" (Dictionary.com), affirmations inherently uphold truths. In other words, by repeating these phrases you aren't teaching yourself anything new—you're simply repeating and reinforcing truths. Sometimes it's difficult to remember that you are kind, smart, and important. You may need to continue to tell yourself those things so your brain can recognize and accept them.
Repeating affirmations can relieve anxiety, ease day-to-day pressure and stress, and even have a positive effect on healing from other mental health issues, like addiction. Don't believe us? It's scientifically proven!
GoodTherapy.org has reported before on the astounding benefits of using affirmations:
Add these affirmations to your daily routine, and let us know in the comments how they're helping you achieve goals, gain self-esteem, and foster positivity in life!
1. I have the strength to face the challenges before me.

2. I am worthy of love and respect.
3. I accept myself with all my imperfections.
4. I recognize my own talents and gifts.
5. I am unique. There is beauty in my differences.
6. I focus on what I can do, not what I can't.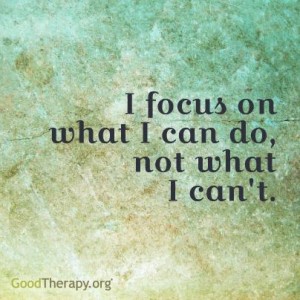 7. I have value and worth in my community and in society.
8. I am grateful for every learning experience I have had.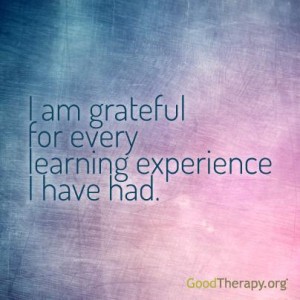 9. I can change.
Having a hard time accepting these statements to be true? You're not alone—many people experience self-esteem issues, low self-worth, or reluctance to accept oneself. Therapy can help. Search the GoodTherapy.org directory for the right therapist for you, and take the first step to making a change in your life.
© Copyright 2014 GoodTherapy.org. All rights reserved.
The preceding article was solely written by the author named above. Any views and opinions expressed are not necessarily shared by GoodTherapy.org. Questions or concerns about the preceding article can be directed to the author or posted as a comment below.