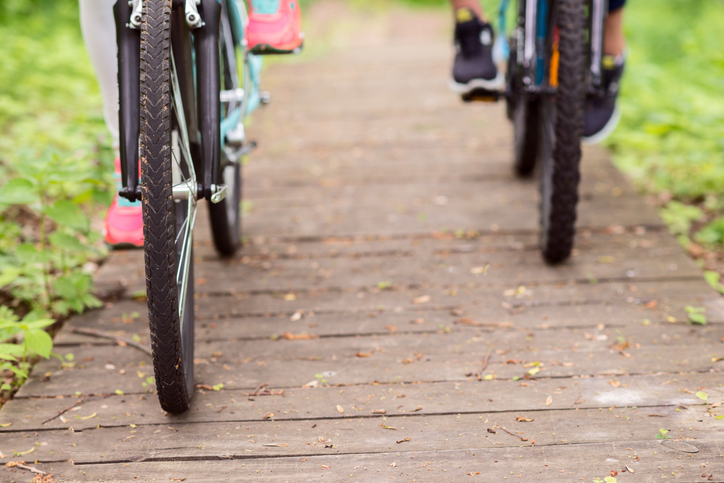 Relational life therapy is a form of couples counseling that aims to help partners resolve conflicts, develop personal accountability, improve communication, and foster intimacy within their relationship.
People seeking help from a therapist or counselor in order to improve their relationships, especially when a relationship has been affected by societal assumptions about the roles of intimate partners, may find relational life therapy a helpful approach.
History of Relational Life Therapy
Relational life therapy was developed by Terrence Real, a psychotherapist, speaker, and author who specializes in addressing men's issues, relationship concerns, and depression. The approach is based primarily on Real's practical experience in working with couples, individuals, and other clinicians for over two decades, as well as his extensive research at the Relational Life Institute, which he founded in 2002.
At the RLI, Real provides workshops for couples, individuals, and parents who wish to develop deeper connections within their relationship. He also offers training sessions for mental health professionals who wish to learn the techniques used in relational life therapy.
Real's bestselling books I Don't Want to Talk about It: Overcoming the Secret Legacy of Male Depression (1997), How Can I Get Through to You? Closing the Intimacy Gap Between Men and Women (2002), and The New Rules of Marriage: What You Need to Make Love Work (2007) brought much attention to his work. Relational life therapy and the Relational Life Institute received nationwide exposure after Real's appearances on several popular television talk shows.
This page contains at least one affiliate link for the Amazon Services LLC Associates Program, which means GoodTherapy.org receives financial compensation if you make a purchase using an Amazon link.
How Does Relational Life Therapy Work?
This modality aims to provide people with the confidence and ability to break out of the traditional roles society often encourages them to follow so that they can better achieve more harmonious relationships. Proponents of the approach believe society and culture have created an environment that often begins to strip people of needed relational skills as early as childhood.
Some individuals may experience pressure from others to sacrifice their true inner desires and beliefs and assume roles deemed by society to be appropriate. If they fail to meet public expectations they may be criticized and blamed and experience guilt as a result. People who are more often perceived as dominant figures may be influenced to adopt aggressive and defensive behaviors often idolized in the cultural mainstream. Those who fail to demonstrate these characteristics may be publicly labeled as weak. As a result of these social pressures, some individuals may develop figurative masks in order to "fit in" with society, and these masks may be present as they enter into a relationship.
Find a Therapist
Therapists who practice this approach believe all relationships experience cycles of harmony, disharmony, and repair. Relationship issues may arise if either partner is not aware of how to properly repair the damage associated with disharmony. The relationship may become more troubled if either partner begins to develop feelings of disillusionment and/or resignation when faced with relationship issues. With this in mind, therapists help couples to identify their issues, develop the skills needed to repair their relationship, and encourage them to take decisive action.
Practitioners of this approach contend that balance and equality are at the heart of harmony. The aim of relational life therapy is to achieve a sense of balance and dispel the social myths that often impact modern relationships and further, to celebrate the true nature of each partner and the role that partner plays in the couple dynamic. The approach allows for freedom of expression without fear of blame, anger, retaliation, or condemnation.
Relational Life Therapy vs. Traditional Therapy
Like many other forms of talk therapy, relational life therapy sessions involve communication between the therapist and an individual, couple, or group. In each case, the therapist aims to provide those seeking treatment with compassionate, professional care. However, there are several key differences between traditional psychotherapy and RLT:
Traditional talk therapists may present themselves as experts in their fields, while relational life therapists speak as imperfect people who are themselves in recovery.
Traditional talk therapists tend not to directly address behaviors. Relational life therapists address issues and behaviors in a clear and direct way, without shaming the person seeking help.
Frequently, traditional talk therapists encourage people in their care to develop insight, but relational life therapists also encourage people in their care to take decisive action and may, in fact, emphasize action.
A traditional therapist may choose not to confront people in treatment for fear these people may leave therapy. Relational life therapists may instead tell people in treatment they will take them on in order to help them recover.
Traditional psychotherapists may try to help ease disruptive individuals into therapy or attempt to make therapy more palatable/acceptable for disruptive people. A relational life therapist may instead make therapy as uncomfortable as possible for people who persist in disruptive behavior.
How Can Relational Life Therapy Help?
Relational life therapy was developed to address relationship concerns, but it may also be used to address family of origin issues and individual relationship conflicts. Therapists who practice this approach work to encourage people to develop assertiveness and the skills that may be necessary to achieve intimacy, passion, and unity. The long-term goal of relational life therapy is typically to help people establish productive environments where all relationships are valued, balanced, and grounded in equality and mutual respect. Thus, the approach may be a helpful tool of empowerment for educators, parents, and even communities, as well as intimate partners.
Training for Relational Life Therapy
The RLI training program was developed for mental health professionals who desire to learn the concepts and clinical practice of relational life therapy. The first step in the training process is purchasing the Foundations of Relational Therapy CD set. This six-CD course provides a combined six hours of instruction in the theory of relational life therapy. A thorough understanding of this material is a prerequisite for future training courses. Interested individuals may then progress to the first of three levels of practicum training, which includes:
Level 1: A 2-day course that helps people attain intermediate competency in the clinical practice of relational life therapy
Level 2: A 2-day course designed to help experienced mental health professionals advance to full competency in relational life therapy techniques
Level 3: A 2-day course for therapists who have completed both Level 1 and Level 2 training. During this training session participants will learn how to integrate attachment theory with relational life therapy, improve their competency in working with family of origin issues, and become stronger practitioners.
People who wish to reach an even higher level of mastery in relational life therapy can also take a master-level course after completing the other levels.
All courses are taught by Terry Real.
Concerns and Limitations
Though relational life therapy has been praised for its common-sense approach to resolving relationship issues, there is very little empirical evidence to support this treatment modality. While many individuals and couples have provided anecdotal support attesting to the benefits of relational life therapy, unbiased, scientific trials may be necessary to validate its effectiveness.
Young children as well as those experiencing serious mental health concerns such as dementia, traumatic brain injury, or psychosis may experience limited success with this form of therapy.
References:
About Terry Real. (n.d.). Retrieved from http://www.terryreal.com/main-pages/work-with-me/about-terry
Mézes, C. & Winemaker, G. (2009). A snapshot view of the intimacy intensive series. Retrieved from http://www.relationshipsforlife.ca/pdf/Understanding%20Relationship%20Dynamics.pdf
Professional training. (n.d,). Retrieved from http://www.terryreal.com/professional-training
Real relational solutions fact sheet. (2007). Retrieved from http://www.relationshipsforlife.ca/pdf/Traditional_vs_RET-FS.pdf