By Sage Breslin, PhD, GoodTherapy CE Presenter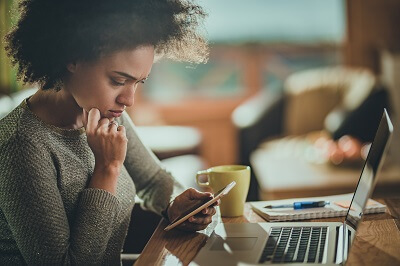 While it may be simple to understand that there are some populations for which telehealth would be ill-advised, emergent and unique circumstances in the wake of the coronavirus have modified some of our optimal parameters.
For example, there are many clients with personality disorders that may be unable to acknowledge the subtleties of expression and communication by telehealth, though they may be able to recognize and discern meaning when in the same room with a clinician. Additionally, when there is a perceived empathic breach in the therapy room, clinicians may be able to offer clarity and comfort far more easily than when the two only have access to one another electronically.
Even more complex may be the use of telehealth with high conflict or domestically violent couples.
Telehealth and Domestic Violence
It would be difficult to identify a situation in which we as clinicians are more eager to provide support than for clients who are in violent relationships and cannot leave their circumstances or homes.
Unfortunately, providing telehealth services in this situation can be complex at best.
As clinicians, we must make every attempt to ensure the safety of our clients. When we hear from a client that they intend to harm an identifiable individual, Tarasoff demands that we intervene and communicate this danger to the individual and/or to the police.
But what about when we hear such a threat from someone who isn't our client? How do you manage a situation when you are providing telehealth services to a client whose violent spouse or partner threatens physical harm while you're on the phone with the intended victim? While our first instinct is to immediately call the police to intervene, unless the partner is your client, you may jeopardize your license by calling the police on your client's behalf.
Tips for Providing Telemental Health in Complex Situations
Imagine if you're providing telehealth services to your client, and violence breaks out—and there is little you can do, other than to witness the events as they unfold. And unless you have followed protocol and know the exact location of your client, you may not even be able to send the police to do a welfare check (there is a tiny loophole that allows you to intervene).
Even if police are dispatched to ensure your client's safety, unless your client is ready to identify their perpetrator and file charges, your client may be in even greater danger when the police leave and your client is left with the enraged perpetrator.
Finally, if you have been working with a client to prepare to exit a violent relationship and circumstances inhibit or prohibit leaving, what then? How do you not only safeguard your client and safeguard the plans for flight? And at a time when movement is restricted, how do you ensure that exit is not only feasible but implementable?
Here are few tips for providing telehealth in complex situations:
Follow all laws, regulations, and ethics to the extent that you are able.
Use best practices if at all possible.
Assess the safety of the location that your client is in. Ask questions such as:

Is this a good time to talk?
Who's home with you at the moment?
Is it safe for us to speak right now?
Are you in any danger?
If your spouse came home or entered the room, how would that affect you?
Is there anything that we shouldn't speak about while on this computer? Over the phone?
Who else has access to the electronics that you're using?
Would there be an issue if someone else used or had access to these electronics?
Are you able to delete the history or eliminate evidence that may remain on these electronics?
In the event that you become upset, who can comfort you? Is there anyone who would have a negative reaction to your emotions?
If you needed assistance, how would you get it?
How long would it take for assistance to reach you?

In the event that the location is not optimally secure, consider: Are other options available? Is it possible for your client to speak on the phone with you while in the car? Outside? And if you speak by phone, is the client able to wipe the history so that the call is not evident to anyone else?
During times of crisis, we must find ways to remain connected. Providing support to one another, especially when anxiety is high, is an imperative. However, the costs and benefits of our contact must be weighed carefully before we proceed. Use best practices, do what you're best at, follow legal and ethical protocols, and trust your intuition.
About the Author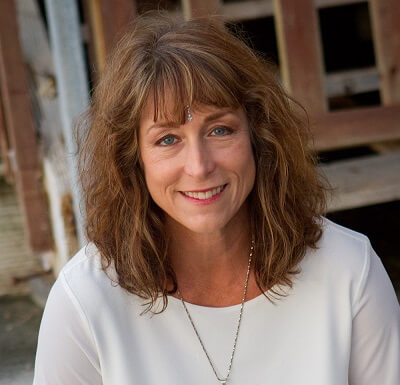 Dr. Sage Breslin is a licensed psychologist known for her innovative approach to trauma recovery. She is a professional speaker and published author of Lovers & Survivors: Living with and Loving a Sexual Abuse Survivor. In March 2020, Dr. Breslin presented Understanding and Treating Domestic and Interpersonal Violence, a 2-hour continuing education webinar hosted by GoodTherapy, available with 2 CE credits.
* This page contains at least one affiliate link for the Amazon Services LLC Associates Program, which means GoodTherapy receives financial compensation if you make a purchase using an Amazon link.
References:
Anthony, K., Nagel, D. M., & Goss, S. (2010). The use of technology in mental health: Applications, ethics and practice. Springfield, IL: Charles C. Thomas Pub Ltd.
Code of ethics. (2015). American Association for Marriage and Family Therapy. Retrieved from https://www.aamft.org/Legal_Ethics/Code_of_Ethics.aspx