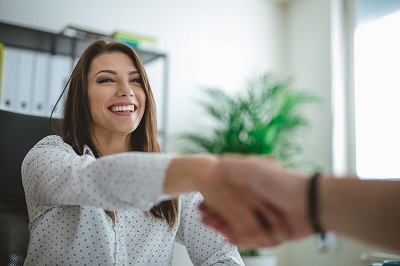 Perhaps you're starting out as a therapist and have just scheduled your first session with a client. Maybe you've already had a few appointments but want some guidance on a more effective intake process. Even if you've been seeing clients for months, you may still be interested in tips for a smoother intake session—the first session you'll have with someone seeking therapy.
In many cases, you've spoken with your potential client over the phone or through email, and you likely have a general idea of symptoms they've been experiencing. They may have shared a specific reason they're seeking help.
In the first session, you'll have the chance to find out more about their mental health struggles and emotional distress. You might ask questions about therapy and treatment history, personal relationships, and goals for therapy.
Along with the above, it's also important to:
Discuss topics such as payment, ethical concerns, and the therapeutic relationship.
Go over informed consent paperwork.
Have them fill out intake forms or go over their information if they filled these out before the session.
Because so much happens during the therapy intake session, they're often longer than a typical session: 90 minutes is fairly common.
The intake session can be stressful for both you and your potential client. If you haven't been working with clients long (or even if you have), you may feel a bit nervous before each first session. Here, we'll give you some general guidelines for a first session and offer tips that can help you prepare for a successful therapy intake session.
Before the First Session
Preparing for the first session is an important step. Just as your client may be wondering how the appointment will go, considering what to talk about first, and filling out any pre-session intake forms, you may also want to spend some time getting ready.
"The intake doesn't begin in my office, but in the parking lot. I'm mindful of how I'm presenting and what I'll say during an intake. Being clear and concise is particularly important, since I'll be discussing confidentiality and client rights and responsibilities and giving information about my education and experience. We may also need to create a crisis plan, so I want the client to be very clear about what I'm asking from them," says Will Zogg, a clinical child and family therapist in Tacoma, Washington.
Have paperwork ready.
Your client will need to sign your professional disclosure statement (informed consent). If you have a social media policy, they should sign that form, too. You might also have a release of information form if you intend to collaborate with other mental health care providers.
Some therapists have potential clients fill out intake forms before their appointment so they can talk about their answers in-session. If you prefer to have clients fill these out after their first session, having a blank form ready will make the process easier for them. You might also choose to use short questionnaires that help give you an idea of a client's state of mind each week or every 2 weeks.
Review your client's background.
You might know very little about why a person is seeking help until they begin sharing with you in therapy. But if someone has let you know a little about what's going on with them through their first email or phone call, or you have notes from a doctor or other therapist who referred them to you, familiarize yourself with that before the first session. You may find this information helpful, whatever direction the session takes. If a client seems uncertain or has difficulty speaking about what's distressing them, you can say, "You wrote that you've been having a hard time with (issue) lately. Can you tell me more about that?"
Make a note of important questions to ask.
Some people come to therapy with a clear idea of what they need to talk about. Others may not be so sure. If someone you're working with doesn't know where to start, you might ask, "Is there anything you want to make sure we talk about today?" You may also want to ask if they've been having thoughts of suicide or self-harm.
When Your New Client Arrives at Therapy
Feeling nervous before your first session with a new client isn't uncommon, especially if you are a new therapist. But keep in mind that the person you'll be seeing may also feel nervous, even anxious, about their first session with you—maybe their first therapy appointment ever.
The beginning of the first session may feel very businesslike, which can surprise or confuse people who weren't expecting a lengthy discussion of forms and policies. It may help reassure them if you acknowledge that doing paperwork, discussing boundaries, and so on are all important parts of the process that must take place before you can start actually helping them by offering therapy.
Checking to see if your client has any questions about any of the documents is always a good idea. "Is there anything I can give you more information about?" or "Let me know if you'd like me to clarify any of this information" are ways you could ask to avoid making them feel embarrassed if they aren't sure what something means.
"Some days I'll feel a bit anxious because it's a situation where I'll need to get through very necessary protocol, and it won't feel as natural as it does when it's a regular session," Zogg goes on to say. "I work with young children and young people, and I get a bit nervous that some clients may become overwhelmed or feel uncomfortable. I use mindfulness and grounding to remind myself to pause and allow for questions and moments of rapport-building."
Another important part of the intake session is establishing your payment policy. If you collect payment in person, it may help to do this at the beginning of each session. This can help prevent future awkward moments of having to handle payment after a difficult session. Whether you plan to take payment at the beginning or end of a session, make sure your client is aware of your policy.
During the First Session
In the first session, you may want to start by explaining how the therapy process works. Therapy can vary somewhat by therapist, especially when the approaches differ. Even if the person you're working with has seen a therapist in the past, you can still quickly go over your process. Your disclosure statement tells them what type of therapy you provide, but they may want to know more about your specific approach to treatment. You can also let them know how to contact you (or get other help) if they reach a point of crisis between sessions.
Margaret Nichols, PhD, a therapist in Jersey City, New Jersey, shares how she helps clients of all identities feel more comfortable and at ease during their first session. "Since I work with LGBTQ+ clients," she says, "I am particularly mindful of the needs of sex and gender minorities. Be aware that your client may not be the gender you are assuming they are. When first meeting a client, ask for their preferred name, not just their 'birth name,' and their preferred pronouns. And don't make the 'heterosexual assumption'—don't ask about husbands/wives/boyfriends/girlfriends."
During your first session, show the person you're working with that you're alert and interested in what they have to say. The empathy and compassion you feel for others may have played a significant part in your decision to become a therapist. You can show this empathy and compassion to your client by:
Greeting them warmly.
Listening actively and asking questions.
Facing them or turning toward them during the session to show your engagement.
Letting them know that any nervousness or anxiety they feel about the first session is common.
Asking them not only what led them to seek therapy, but what they'd like to get out of therapy. Circumstances may change, of course, but this can help them begin cultivating a sense of security in you as a therapist—that you'll be there with them as they journey toward positive change.
Checking in at the end of the session to see how they feel—confused, overwhelmed, hopeful, relieved, or anything else.
A strong therapeutic relationship is an essential element of successful therapy, so it's important to begin tending this relationship from the start.
Wrapping Up: Ending the First Therapy Session
As you end your first session with a new client, you'll want to consider:
Whether you can work with the client. Throughout your career as a therapist, you may meet some clients you aren't able to work with. Perhaps the issues they're dealing with are beyond your training or area of expertise. Maybe you aren't personally able to handle one of their actions. Maybe there's an ethical or confidentiality concern. If this is the case, you'll need to let them know you can't work with them. You may choose to refer them to another practitioner.
Whether you want to assign homework. You may or may not use homework as part of your approach. If you think it might help your client to complete a journaling or meditation exercise outside of session, for example, you might bring this up at the end of the session.
Additional information that could help them understand a diagnosis. You may provide a diagnosis at the end of the first session. If so, directing the person you're working with to a helpful book or article could help them understand their condition better, if they're interested. This outside reading could also help prepare them for your next session.
Some people don't return to therapy after their first appointment. Showing a person who has made the decision to reach out that you care about what they have to say and are interested in helping them will make it more likely they'll return for future sessions.
As a new therapist, you might wonder how to connect with more new clients seeking therapy services. Listing your practice in a therapist directory such as GoodTherapy allows potential clients to reach you more easily, making it one of the most efficient ways to get new client referrals. Learn more about GoodTherapy Membership.
References:
Clay, R. A. (2017). Coping with challenging clients. Monitor on Psychology, 48(7), 55. Retrieved from https://www.apa.org/monitor/2017/07-08/challenging-clients
Cynkar, A., & Schwartz, D. (2007). Facing your first clients. GradPSYCH, 9. Retrieved from https://www.apa.org/gradpsych/2007/09/clients
Disclosure statement to be provided to clients by certified counselors and certified advisers. (n.d.). Washington State Legislature. Retrieved from https://app.leg.wa.gov/wac/default.aspx?cite=246-810-031
Freeburg, M. N., & Van Winkle, J. L. (2011). Increasing intake interview skills: A creative approach. Retrieved from https://www.counseling.org/resources/library/vistas/2011-v-online/Article_33.pdf
Meyers, L. (2014, August 18). Connecting with clients. Counseling Today. Retrieved from https://ct.counseling.org/2014/08/connecting-with-clients
Walitzer, K. S., Dermen, K. H., & Connors, G. J. (1999). Strategies for preparing clients for treatment: A review. Behavior Modification, 23(1), 129-151. doi: 10.1177/0145445599231006