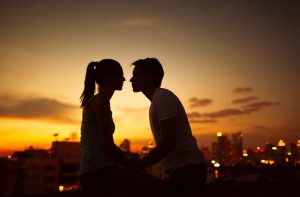 Americans are having less sex than they were a generation ago, according to a study published in the journal Archives of Sexual Behavior. Researchers found millennials and Generation Z, the generation following millennials, have sex less frequently than their parents and grandparents did at the same age. The study suggests the shift is partially because fewer young people have steady partners and relationships.
Changes in Sexual Behavior Among Generations
The study pulled data from the nationally representative General Social Survey, which has surveyed 26,620 people about their sexual behavior since 1989.
Overall, frequency of sex has declined among people married or living together, but remained about the same among single people. These declines persisted across gender, race, geographic location, and employment status. People in their fifties, those who did not watch pornography, and those with school-age children had the largest declines in sexual frequency. People who worked more hours had sex more frequently.
Contrary to concerns about today's so-called "hookup culture," a previous study by the same authors found millennials have fewer sexual partners than members of the previous generation.
Why Are People Having Less Sex?
Data from the study point to several trends, including a decline of overall sexual frequency with age and the tendency of married people today to have less sex than married people of previous generations. The study argues that declining rates of sexual frequency among partnered people, as well as an increasing number of people who lack partners, are the primary factors contributing to the overall decline.
References:
Americans are having sex less often, new study shows. (2017, March 7). Retrieved from https://www.sciencedaily.com/releases/2017/03/170307112903.htm
Twenge, J. M., Sherman, R. A., & Wells, B. E. (2017). Declines in sexual frequency among American adults, 1989-2014. Archives of Sexual Behavior. doi:10.1007/s10508-017-0953-1
© Copyright 2017 GoodTherapy.org. All rights reserved.
The preceding article was solely written by the author named above. Any views and opinions expressed are not necessarily shared by GoodTherapy.org. Questions or concerns about the preceding article can be directed to the author or posted as a comment below.