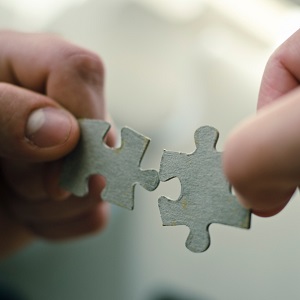 Whether it is the economy, family concerns, or just getting through the daily grind, more individuals seem to be struggling with life's demands and difficulties in recent years. Individuals prone to worry have an added stressor that amplifies these.
We all have ways to cope and manage when our lives aren't working the way we'd like them to. Awareness is crucial to finding more peace and balance. How do you handle things? Do you push through? Do you try to do more? Do you delegate? Do you shut down? Or do you lash out at others?
Anxiety and worry arise when expectations don't match reality. In our attempt to control so many factors in our lives, we become overwhelmed. If we focus only on how we react and respond, we can slow things down and identify what we have control over. This can help us to filter out any unnecessary and distracting information.
Here are a few tips to help you gain more awareness when your life isn't really working:
Take a few minutes for yourself. Doing something that focuses your attention and rejuvenates you is important throughout your day. Listen to your favorite song and sing aloud. Complete a puzzle or play a game. Read a chapter in your book.
Distract yourself. When you are unable to stop thinking about something, distract yourself. Diverting your attention away from the topic can help you to reduce your stress. This can be a conscious thing where you are focused on changing your thoughts when you identify negative or distracting thoughts. Choosing to focus on something that you have more control over will help you feel less helpless.
Relax and slow things down. You can sit in a quiet room (or out in nature) and allow things in your mind to slow down. I know that this seems impossible; however, taking just 10 minutes can help you regain focus and help you problem-solve better.
Breathe. When your mind starts to whirl and you begin to get frustrated, just breathe. Start by clearing your mind and focus on your breath in and out of your body. Begin breathing in for a count of six and then exhale for a count of six. Do this four or five times. See if you notice a change in the tightness of your body. For an added bonus, close your eyes to reduce visual stimuli.
Move. This could be stretching while you talk on the phone or walk up or down the stairs. I have found that many people find the word "exercise" daunting. They resist adding it to their schedule because they have been told 30 minutes at least three times a day is needed for it to be beneficial. However, it doesn't have to be high-impact to benefit your body. Just get moving more. Find subtle ways to include movement in your day to help alleviate stress buildup and muscle tension.
The suggestions above are not intended to "add" to your busy schedule. These tips are a way to break things down so that they can begin to fit into your existing schedule. For example, if you take your Nook, iPod, or Sudoku in your bag, you could utilize it when you are waiting for your kids' soccer practice to end or when you are standing in line. Inserting these ideas into your day will bring more balance and reduce the feeling of being out of control.

The preceding article was solely written by the author named above. Any views and opinions expressed are not necessarily shared by GoodTherapy.org. Questions or concerns about the preceding article can be directed to the author or posted as a comment below.