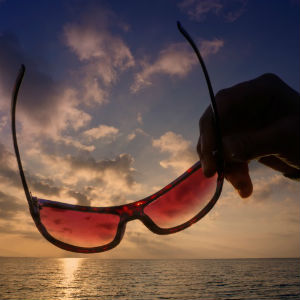 An awakened person who came to me for therapy recently asked, "What happens as we keep focalizing and continue to experience contentment and a new resilience to handle whatever comes our way?"
I blurted back, "That's when we are living focalized lives!" Having said those words for the first time, I now needed to define them for both of us, as I will attempt to do briefly here.
Observing my own experience, here's what comes to me about living a focalized life. The past several months provided a rich opportunity to share how the embodiment and inner awareness of this process sustains me. It has not been an easy time. There was my very ill parents (both in their mid-90s) and their difficult, crises-filled end-of-life issues (and feelings of helplessness) I am sharing with them. Then, my best friend of 30-plus years, struggling with cancer and severe treatment, passed away. My own liver disease (in remission for years) became acute late last year, and my current treatment has so limited my energy that I can barely cover essentials, like my practice.
Hopefully, things will improve soon, but meanwhile, by living a focalized life, I've been able to find inner guiding forces to allow me to meet these challenges with an open heart. I've been released from the fears and stories in my head, having replaced that noise with a richer sense of embodiment—a connected body, mind, and spirit.
Many people in therapy and workshop participants come upon more of this same experience with each focalizing encounter, referring to it as a tangible result. There seems to be a remembering of an inner place of well-being in facing both pleasant and unpleasant life circumstances.
Before I continue, I'd like to share some really good recent occurrences. My book, Focalizing Source Energy: Going Within to Move Beyond, first of the focalizing trilogy (inspired by articles written for GoodTherapy.org), received a wonderful review from the International Journal of Psychotherapy. The second book in the trilogy, Focalizing Dynamic Links: A Human Technology for Collectively Engaging Source Energy & Creating a Better Future, co-written with Barry Lipscomb, was released with marvelous launch parties in New York City and Ann Arbor, Michigan. Additionally, that book was nominated for two prestigious awards.
When all the work on the book was done, and being able to wind down my busy private practice, I enjoyed a lovely, 10-day vacation visiting a friend in Puerto Escondido, Oaxaca, in Mexico on the Pacific Ocean. I even took delight in reading a novel, my first opportunity in years.
On returning to my practice I discovered how international it was becoming. With Skype technology, I have clients not only throughout the United States, but also in Brazil, Canada, China, India, Ireland, and England. This has been truly fascinating.
The focalized life can be observed in the workings of our mind if we explore even the most rudimentary aspects of the human brain.
The neocortex is the holder of our stories and conditioned thinking and fears, either from past experiences or cultural and ancestral conditioning. The limbic system is said to be primarily responsible for our emotional life, and has a great deal to do with the formation of memories. The "old brain" is often called the reptilian complex. Its purpose is closely related to actual physical survival and maintenance of the body. The overriding characteristics of old-brain behavior are that they are automatic and have a ritualistic quality.
Focalizing techniques and body drops naturally engage the old brain, providing an alternative from the other two brain functions where depression, dubious fears, and unpleasant stored messages cause emotional distress and physical illness. The brain stem that is home to the old brain is mysteriously connected to the agreeably complex and nuanced innate intelligence of nature's grandeur experience. Those who practice focalizing have observed that when they learn quickly to "resource" with calmness and clarity, nature (spirit) can speak to us through it, creating grace and a sense of balance while supporting a soothing quality to our autonomic nervous systems.
The old brain stores primordial knowledge you can't find anywhere else, so we want to utilize its timeless wisdom through focalizing and similar rituals. It affords us alternate perspectives by not being stuck in past-present-future compartmentalized thinking. Rather, it can encourage us to operate more from instinct and intuitive wisdom, allowing us to have a new perception and experience that feels more solid and grounded.
What this simple triune brain understanding suggests is how we can live a 1-2-3 focalized life with regard to the order in which the brain processes our experiences. After some practice, instead of looking at our life from a 3-2-1 brain perspective, we shift to seeing all from a 1-2-3 perspective, allowing nature and the present moment to guide our reactions in a more graceful way to everything that life presents us.
The core of focalizing lies deep in the felt sensations in our bodies that communicate heartfelt messages, allowing us to utilize an intelligence we may not be conscious of. The old brain enhances such messages, integrating them with other brain functions. Once we discover a focalized life, we have a constant stream of non-worrying encouragement and support, guiding our awareness and actions (or intelligent lack thereof). It can assist in trauma recovery, strengthen our insights, and energize our experience of sex and sensuality. With all we are discovering, a focalized life is about as close to contentment as seems possible for humans at this time.
© Copyright 2014 GoodTherapy.org. All rights reserved. Permission to publish granted by Michael Picucci, PhD, MAC, SEP, Focalizing Topic Expert Contributor
The preceding article was solely written by the author named above. Any views and opinions expressed are not necessarily shared by GoodTherapy.org. Questions or concerns about the preceding article can be directed to the author or posted as a comment below.