What should parents do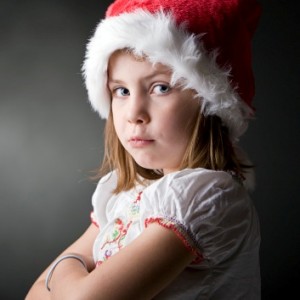 when they suspect (or know) that their child is bullying others?
Bullying is a hot topic these days. Most of the literature focuses on ways to recognize and prevent it from happening to your child, but what do you do when you suspect that your child IS the bully?
Here are some guidelines to keep in mind.
Don't …
Ignore the problem and hope it goes away. Children who get away with bullying are empowered to continue bullying. As uncomfortable as it may be, children need parents to get involved and help them to do and behave better.
Shame or threaten the child. Fear and shame can be effective motivators in the short term, but they do nothing to help parents accomplish the goal of raising children who will be happy, productive, and moral adults. Resist the urge to threaten or shame children who struggle with bullying behaviors. These approaches tend to escalate negative emotions, increase conflict, and can harm parent-child relationships.
Attempt peer mediation. Remember, bullying is not simply a disagreement between friends or peers. By definition, bullying involves a more powerful party and less powerful party. It is not appropriate to imply equal responsibility for the situation by bringing the two parties together to reach a resolution. This can also be scary or painful for the victim.
Do …
Set clear limits. Be clear and specific with your child about what behaviors are acceptable and what behaviors are not. Children crave limits and structure (even if they tell you otherwise). Clear, specific limits help them feel secure and increase the chances of compliance.
Try to understand the basis for the behavior and model responding with empathy. Children may engage in bullying behaviors for a variety of reasons, including the desire to fit in, to feel powerful, or to avoid being bullied themselves. Sometimes bullying may be a response to stress or abuse that the child has experienced. (In these situations, it may be appropriate to seek the help of a mental health professional.) When parents respond with empathy and understanding, they set a powerful example for children and position themselves to give instruction and address the underlying motivation for the behaviors.
Assist in establishing a plan to make reparations. Making reparations is an important step that helps children to develop empathy for others. Examples of reparations include doing a good deed for the person who was bullied or paying for destroyed property. If children feel sorry, encouraging them to apologize is a great step; however, apologies should never be forced. Allow children to actively participate in planning and making reparations as a part of the healing and recovery process.
© Copyright 2014 GoodTherapy.org. All rights reserved. Permission to publish granted by Betsy Smith, MEd, LPC-S, Bullying Topic Expert Contributor
The preceding article was solely written by the author named above. Any views and opinions expressed are not necessarily shared by GoodTherapy.org. Questions or concerns about the preceding article can be directed to the author or posted as a comment below.