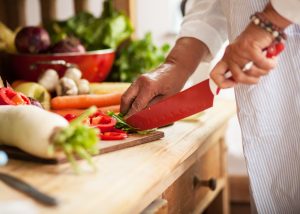 Undiagnosed dementia may cause seniors to engage in potentially unsafe behavior that seniors with a dementia diagnosis tend to avoid, according to a study published in the Journal of the American Geriatrics Society.
Advocates have long urged seniors with symptoms of Alzheimer's and other forms of dementia to seek a formal diagnosis, but the latest research points to the protective benefits a diagnosis might offer.
Researchers examined data on more than 7,600 adults age 65 or older who participated in the ongoing National Health and Aging Trends Study. Participants underwent regular interviews, cognitive tests, and physical evaluations before they were broken into four groups: those who had a diagnosis of dementia, those who qualified for a diagnosis of dementia but had not received a formal diagnosis, those who might have dementia, and those without dementia.
Adults who had or might have dementia were more likely to engage in risky behavior, such as driving or cooking, than those who had received a formal diagnosis. For example, 28% percent of adults with undiagnosed dementia were still driving, compared to 17% of those with a dementia diagnosis. Twenty-nine percent with undiagnosed dementia handled their own finances, compared to 12% who had a formal dementia diagnosis.
memories
, as evidenced by the popularity even among adults of movies set in high school. This may be because these memories are emotionally charged and occur at a time when the
brain
is rapidly developing, leaving memories of high school permanently seared into the brain.
Recent research points to a so-called replication crisis in science, especially among social sciences such as psychology. Replication is a cornerstone of sound science because it demonstrates that a scientist with a different perspective and different biases can attain the same results as the original scientist. However, failures of replication might not always indicate a problem with the original research. Duplicating the precise conditions under which research occurred can prove challenging, or even impossible, if the research is especially contextually sensitive.
Teacher-student relationships, particularly those that begin on social media, are increasingly common in Texas. The state leads the nation in teacher-student sexual assaults, with 116 reported allegations and convictions in 2014. Research shows Alabama has the highest rate of such assaults per capita.
Wisdom may not be a skill or an absolute state, but rather a context-dependent ability, according to a new study. Researchers found the ability to make wise choices depended on several factors, including whether a person is alone or in the presence of friends.
New research has proposed that what people choose to read on the internet can affect their cognitive abilities. Researchers found the complexity of the articles that participants read affected the complexity of their own writing. For example, they suggest people who mainly read low-quality articles online may have similarly low quality in pieces they write.
A perspective piece published in Science suggests maintaining a connection to nature can improve well-being in people who live in urban environments. Research has shown mental health conditions are more common in urban environments, and some people who reside in cities may have no contact with nature in their daily lives.
© Copyright 2016 GoodTherapy.org. All rights reserved.
The preceding article was solely written by the author named above. Any views and opinions expressed are not necessarily shared by GoodTherapy.org. Questions or concerns about the preceding article can be directed to the author or posted as a comment below.