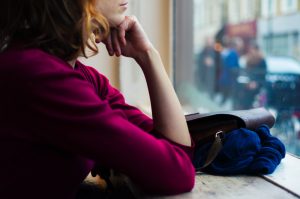 As a therapist who specializes in gender identity, I have had a number of conversations with members of the transgender community regarding therapy. Some of the most common of these conversations relate to a person's reasons for seeking help, beyond their being transgender: "Does it all have to be about gender?" I'm not working on gender-related issues, so why should I see a gender identity specialist?" "When I am looking for help, can't I just be me?"
While I could provide answers of varying complexity to any of these questions, a simple, overarching answer is: Yes. You can always, absolutely just be you.
Trans people, like all other individuals, seek therapy for any number of reasons unrelated to gender identity: to improve relationships, address workplace issues, to address emotional issues, and facilitate personal growth. A 2002 study found, in fact, that many of these issues were primary among the reasons trans individuals sought therapy.
Many therapists, however, are working from psychotherapy's tradition of pathologizing LGBTQIA+ identities (whether non-heterosexual, non-cisgender, both, or any other identity under this umbrella). In other words, therapists used to provide "treatment" to LGBTQ+ people according to criteria set forth in the third and even fourth editions of the Diagnostic and Statistical Manual. These editions of the DSM held that people who were not heterosexual (straight) and who were not cisgender (meaning their gender identity differed from sex assigned at birth) were experiencing mental illness.
This faulty mindset, especially when coupled with still-prevalent stigmatization of both queer and trans identities, is likely no small factor in the hesitancy that accompanies the process of seeking a therapist to address non-gender related challenges for many trans folx. (Folx has the meaning of "folks" but is generally used in queer and trans communities to indicate gender diversity.)
When Gender Identity Isn't the Issue
Even therapists who have a greater understanding of what it means to be transgender or queer may still see trans people exclusively as "transgender people seeking help" instead of simply "people seeking help," placing undue focus on their gender identity and missing the full complexity of their entire identity. In doing so, they may fail to address concerns unrelated to gender.
This can, and does, happen: many individuals have reported to me their experiences with a therapist who is hyper-focused on their trans identity. Some folx even report their therapist using therapy sessions as a sort of Trans 101, with an expectation of the person in treatment providing education to the therapist on all things trans. Understandably, this may leave some with the feeling that, insofar as therapy is concerned, they have been exiled to some talking-about-my-gender-forever purgatory. Thus, many may choose to avoid therapy and thus, forego seeking help for other life stressors altogether.
If the therapist you have chosen seems to spend an inordinate amount of time bringing up or discussing your gender, and your gender is not related to your reason for seeking therapy, tell them. Do not be afraid to speak up and tell them why you're really coming to therapy!If this describes your experience, please know this is not always—and really, should never be—the case. A gender specialist, or any therapist who lists LGBTQIA+ "issues" as a specialty area, is doing so in part to let you, the consumer of therapy, know their office is a safe place for you to show up as your full self. What this should not mean is that the focus of all therapy sessions will be the queerness or gender identity of the person seeking treatment.
A good therapeutic relationship is as much shaped by what the person seeking treatment wants to get out of therapy as it is by the therapist's knowledge of the psychotherapeutic process. If the therapist you have chosen seems to spend an inordinate amount of time bringing up or discussing your gender, and your gender is not related to your reason for seeking therapy, tell them. Do not be afraid to speak up and tell them why you're really coming to therapy!
Admittedly, it can be nerve-wracking to confront a therapist when you feel they may be over-focusing on something you don't need to deal with. One benefit of therapy, however, is that it allows individuals a safe place to practice these very confrontation skills. Setting and maintaining interpersonal boundaries is a valuable tool for anyone, at any phase in their life. Any therapist should be open to helping those in therapy practice these skills, and a good therapist should certainly be open to redirection in the event that these goals veer off course. If you find yourself frequently redirecting your therapist, and they still continue to focus on your gender, that is valuable information for you as a consumer: It might be a a sign that it's time to move on.
Remember, one of the goals of therapy is to help you learn to direct your own emotional process—as a driver, not a passenger. If you have sought therapy to address the depression symptoms you experience and their increase following a recent breakup, then that is what you should address in therapy (though of course, other related concerns and questions might always arise along the way). Qualified, ethical therapists will support your goals, not follow their own, throughout the therapy process.
Let's return to the question, "Why would I go to a gender specialist if I'm not working on gender-related issues?"
My answer is this: Therapy with a trans-affirmative gender specialist is a safe place for you to bring your full self, regardless of the issues you would like to focus on. When you seek a therapist with this knowledge in hand, you may be one step closer to finding the genuine rapport that makes therapy transformative and effective.
References: 
Glicksman, E. (2013). Transgender today. Monitor on Psychology, 44(4). Retrieved from http://www.apa.org/monitor/2013/04/transgender.aspx
Rachlin, K. (2002). Transgender individuals' experiences of psychotherapy. International Journal of Transgenderism, 6(1). Retrieved from https://www.researchgate.net/publication/288078302_Transgender_individuals'_experiences_of_psychotherapy#pf2
T-FFED: Trans folx fighting eating disorders. (n.d.). Retrieved from http://trans-folx-fighting-eds.tumblr.com/post/90860544471/why-do-you-use-the-term-folx-im-curious-about

The preceding article was solely written by the author named above. Any views and opinions expressed are not necessarily shared by GoodTherapy.org. Questions or concerns about the preceding article can be directed to the author or posted as a comment below.