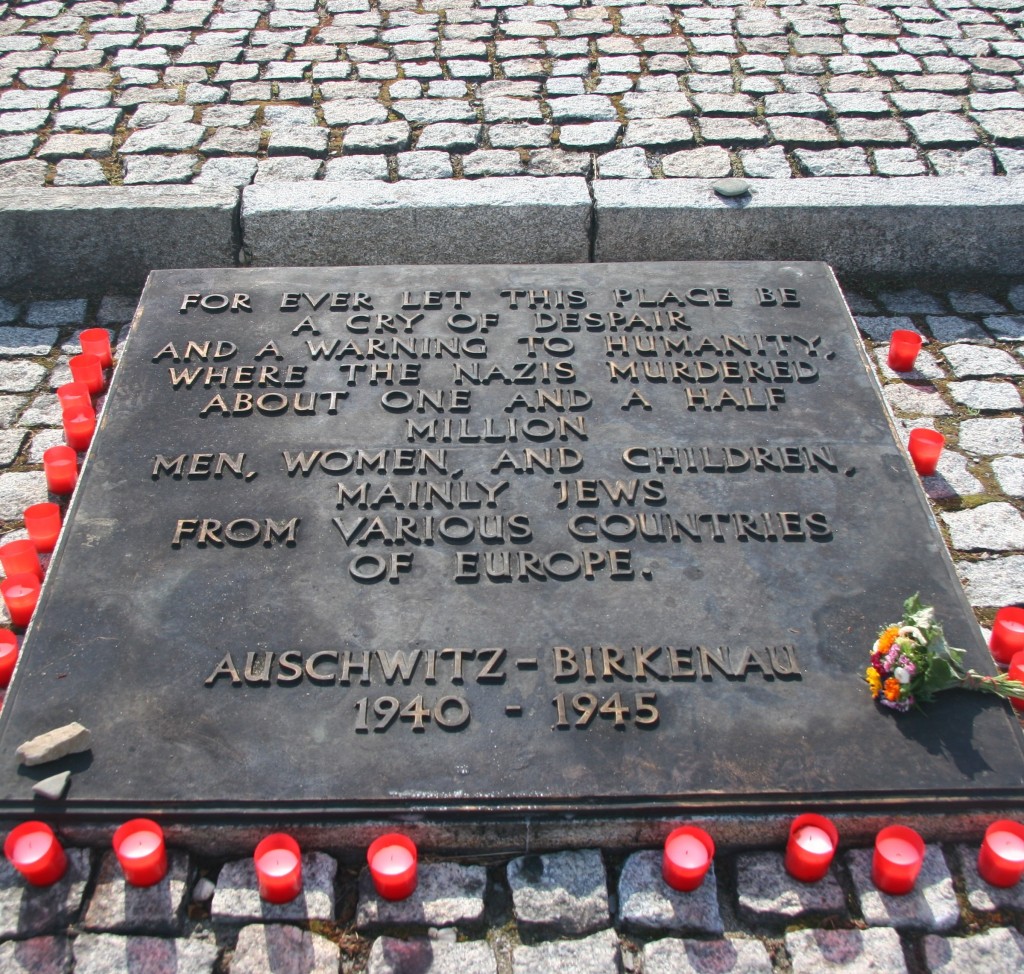 Seventy years ago today, on January 27, 1945, Auschwitz was liberated, and over 60,000 Jewish prisoners' lives were saved. The concentration camp that has become imprinted in the collective consciousness through the stories of survivors, photographs and videos captured at the time, modern film reenactments, and the pages of history books was responsible for the deaths of approximately 1.5 million Jewish prisoners.
The majority of these men, women, and children had their lives taken from them in gas chambers, while others died from starvation, torture, and execution-style shootings, among other means. Historians and survivors have worked tirelessly to preserve the truth of what transpired during the Holocaust, and remnants of the horrors that played out at the hands of the Nazi regime are displayed in museums across the United States and in Europe.
Since 1947, Auschwitz-Birkenau has remained intact as a memorial and museum in Poland, and has been visited by millions over the years. In 2013, the museum reported 1.33 million visitors (en.auschwitz.org), and a special ceremony in honor of the 69th anniversary of the liberation is being held at the memorial site today.
Victor Frankl, the Austrian neurologist and psychiatrist who focused on the issues surrounding suicide and depression, was a well-known Holocaust survivor who spent time as a prisoner in Auschwitz. Though his own stay at Auschwitz was brief and he was eventually transferred to and liberated from one of the many subcamps of Dachau in April of 1945, Frankl lost his wife, mother, and brother in Auschwitz.
In the year of his liberation, he wrote about his wartime experiences in a book with a title that roughly translates to Nevertheless, Say 'Yes' to Life: A Psychologist Experiences the Concentration Camp. In 1959, Frankl's book was translated to English and published as Man's Search for Meaning.
The widely read book set the stage for his subsequent writings and contributions in the field of psychotherapy, which were devoted to what became known as logotherapy, an ideology based on the notion that human life has meaning and purpose even in the face of horrific and dehumanizing conditions and experiences.
In a statement honoring International Holocaust Remembrance Day, President Obama urged U.S. citizens to remember the six million Jews who lost their lives in Nazi death camps, along with "the noble acts of courage" carried out by those who risked their lives to rescue and liberate the survivors. He also encouraged Americans to embrace the power of individual choice in challenging acts fueled by hatred, ignorance, and intolerance (Jackson, 2014).
"In our lives, we always have choices. In our time, this means choosing to confront bigotry and hatred in all of its forms, especially anti-Semitism," said Obama, as reported by USA Today.
References:
Jackson, D. (2014, January 27). Obama honors Holocaust Remembrance Day. USA Today. Retrieved from http://www.usatoday.com/story/theoval/2014/01/27/obama-holocaust-remembrance-day/4943077/
Scrapbookpages.com. (2005). Auschwitz-Birkenau: history of a man-made hell. Last updated January 5, 2010. Retrieved from http://www.scrapbookpages.com/AuschwitzScrapbook/History/Articles/DeathStatistics.html
© Copyright 2014 GoodTherapy.org. All rights reserved.
The preceding article was solely written by the author named above. Any views and opinions expressed are not necessarily shared by GoodTherapy.org. Questions or concerns about the preceding article can be directed to the author or posted as a comment below.