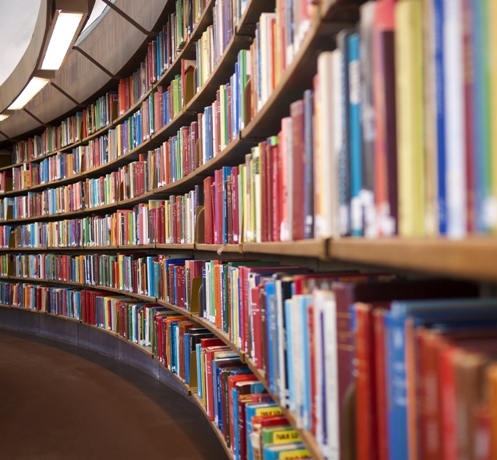 Don't judge a book by its cover. Most of us were taught that somewhere in our upbringing, but we don't really abide by it. Last week I went shopping in my favorite bookstore/coffee shop in search of a new read. (Yes, it was in the psychology and self-help section, and yes, I read such material for fun.) I was torn between two books on the topic of setting life and career goals. Both were written by competent authors. Both contained the wisdom I was searching for. In the end, I decided on one because, well, it was fluorescent orange and I thought that was pretty cool. Not very scientific, but human nature nonetheless.
In the world of autism, I have been guilty of judging my child by his cover. This is one of the biggest problems I find among other parents of autism-affected children as well. It results in many misconceptions about our kiddos.
Yes, Your Child Understands
Many children on the spectrum are delayed or limited in their ability to communicate verbally. Therefore, the people around them assume that they also cannot understand. It looks like a duck. It quacks like a duck. But, contrary to the popular adage, it's no duck.
"She can't understand because I tell her to go get her shoes and she doesn't do it," I've heard at least one mom argue. Said one dad,"He didn't hear the conversation my wife and I had about him because he was singing to himself the whole time."
But many of our children do, in fact, understand. And they often hear everything.
A Breakthrough Moment
I've heard from kids who learn to communicate by typing and suddenly surprise their caregivers with statements such as, "Please stop talking about me in front of me." Oops! We've all done it. If you are raising, teaching, or working with a child on the spectrum, at one time or another you've probably talked in front of the child as if he or she isn't there.
I stopped doing it the day I brought my son to his doctor for a suspected ear infection. As he sat on the exam table, talking to himself and staring into space, the doctor looked at him and stated, "Ben, I know you don't feel well, and I really want to figure out how to help you feel better, so here's what we're going to do …"
The doctor proceeded to explain, succinctly and not using baby-talk, what was about to happen (the exam) and how she was going to remedy it (the medicine). My son immediately stopped talking to himself, looked at her, smiled weakly, and gave her a huge hug. His anxiety seemed to melt away just at the realization that he was going to be helped. Maybe it was the relief that someone was finally talking to him as if he could understand. Because he could.
From that day forward, my family and I began speaking to my son as if he could understand. Even if he didn't respond the way we wanted him to, or at all, we still did it.
Fishing for a Response
One day, after Ben had a 15-minute tantrum that involved hitting, kicking, breaking things, wailing, and gnashing of teeth, I lost it. I just sat and cried. When Ben noticed my distress, I decided to handle it the same way I would with my "typical" daughter. I explained that I was frustrated because I didn't know why he had freaked out, and that it made me upset. He cupped my face in his hands, and with perfect eye contact, said, "It's all right. It'll be OK."
I knew this was a line lifted from the script of his favorite movie, Finding Nemo, but that was OK with me. We were communicating, and it happened only because I gave him the benefit of the doubt.
Kids on the autism spectrum face many challenges on a daily basis. As parents and professionals, empathy and understanding need to replace assumptions. If you have one of these marvelous kiddos in your care, speak to him or her as if he/she understands, refrain from talking about the child in front of him/her, and politely ask others to do the same. Do it in spite of what the child's "cover" looks like. It might just provide the child with the opportunity to write his or her own story.

The preceding article was solely written by the author named above. Any views and opinions expressed are not necessarily shared by GoodTherapy.org. Questions or concerns about the preceding article can be directed to the author or posted as a comment below.