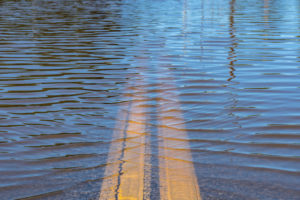 The death toll from Tropical Storm Harvey is at least 38—a figure that will likely rise in the coming weeks. As dirty water, downed power lines, and dangerous animals in the water continue to create hazards, health workers face mounting struggles trying to keep survivors healthy. The toll of Harvey, however, will likely continue well after survivors are rescued, the water is cleaned, and life appears to return to normal.
Many Harvey survivors have seen injured or dead loved ones and friends. They have faced fears about their own safety and blame for their circumstances. Many already show signs of trauma.
After Hurricane Katrina in 2005, health workers set up clinics to service people experiencing anxiety, trauma, and other mental health issues. Yet, many survivors were reluctant to seek care. Children are particularly vulnerable, and parents do not always recognize signs of trauma in their children.
Disaster interventions are a vital first step, but survivors will also need ongoing mental and physical health care.
During Sunday's MTV Video Music Awards, rapper Logic performed "1-800-273-8255" while sharing the stage with suicide survivors. The song, which uses the phone number of the National Suicide Prevention Lifeline, encourages people experiencing suicidal thoughts to push forward and reach out for help.
relationship issues
. Experts say this means some people offering
couples counseling
are unqualified to do so. This could prove more harmful than beneficial to couples seeking help for relationship difficulties.
Patients undergoing brain surgery are often awake, because the brain has no pain receptors and remaining awake allows doctors to monitor a patient's well-being. Music teacher Dan Fabbio learned he had a brain tumor after experiencing bouts of dizziness and confusion. Concerned he might lose his musical ability, he sought help. Doctors eventually removed his tumor while he played the saxophone.
E-cigarettes are unlikely to encourage young people to smoke, according to data from more than 60,000 British young people—the largest study on the topic to date. The study found that, even as use of electronic cigarettes increases, smoking rates continue to decline. Between a tenth to a fifth of young people had tried e-cigarettes, but 3% or less reported regular use.
British police are dealing with a record number of mental health-related phone calls. They receive one mental health-related call every five minutes. Most callers do not need police assistance. They need mental health support—something police are often poorly equipped to provide. Analysts cite cuts to the National Health Service (NHS) and greater demand on mental health professionals as factors.
© Copyright 2017 GoodTherapy.org. All rights reserved.
The preceding article was solely written by the author named above. Any views and opinions expressed are not necessarily shared by GoodTherapy.org. Questions or concerns about the preceding article can be directed to the author or posted as a comment below.