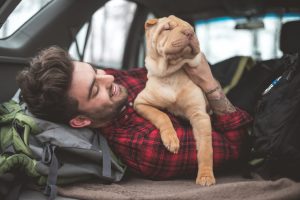 Men recently diagnosed with human immunodeficiency virus (HIV) who learn skills that increase positive thoughts are likely to experience improvements in their health, according to a study published in the Journal of Consulting and Clinical Psychology. Men who received happiness training had lower levels of HIV in the blood, and were less likely to need antidepressants.
Happiness Training to Manage HIV Symptoms
The study involved 159 people—primarily men—diagnosed with HIV in the three months prior to the study. Participants were randomly assigned to either receive training in positive thinking to increase happiness or to continue with their usual course of treatment.
The group that underwent happiness training did a variety of exercises, such as recognizing a positive event each day, maintaining a gratitude journal, or engaging in 10 minutes of daily mindfulness and breathing exercises.
Researchers followed up with participants at five, 10, and 15 months following the study. At 15 months, 91% of men who underwent happiness training had a suppressed HIV viral load, compared to 76% of the control group.
The Connection Between Mental and Physical Health
The study did not directly assess why happiness training improved outcomes in men with HIV. The study's authors say the results could be because men in better mental health may be more compliant with HIV treatment. Previous research has also found positive emotions produce higher CD4 levels. High CD4 levels suggest less HIV-related immune system damage.
The study is part of a larger collection of research on positive emotion led by Judith Moskowitz, a professor of medical social sciences at the Osher Center for Integrative Medicine at Northwestern University Feinberg School of Medicine. Moskowitz is also researching the role of positive emotions in people with type 2 diabetes, those caring for people with dementia, and women with metastatic breast cancer. The findings from this study could have far-reaching implications for many types of people in the initial adjustment stage of a chronic illness.
References:
Moskowitz, J. T., Carrico, A. W., Duncan, L. G., Cohn, M. A., Cheung, E. O., Batchelder, A., . . . Folkman, S. (2017). Randomized controlled trial of a positive affect intervention for people with newly diagnosed HIV. Journal of Consulting and Clinical Psychology. doi:10.1037/ccp0000188
Teaching happiness to men with HIV boosts their health. (2017, April 17). Retrieved from https://www.eurekalert.org/pub_releases/2017-04/nu-tht041717.php

The preceding article was solely written by the author named above. Any views and opinions expressed are not necessarily shared by GoodTherapy.org. Questions or concerns about the preceding article can be directed to the author or posted as a comment below.