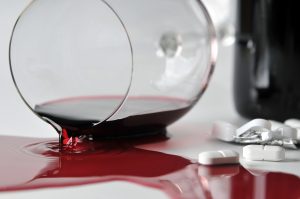 United States Surgeon General Vivek Murthy has released the first comprehensive report on addiction in America. In 1964, the surgeon general at the time released a report on the perils of tobacco use that spurred a national fight against smoking. Murthy hopes the new report will have a similar effect for substance abuse, especially in light of the rising rates of opioid abuse and overdose.
According to the report, 27 million people abused prescription or illicit drugs in 2015. Binge drinking was even more prevalent, with more than 66 million Americans reporting binge drinking in the past month.
Understanding Addiction in America
The report provides a comprehensive overview of addiction in America, treatment rates, barriers to treatment, and risk factors for addiction. Some key points from the report include:
Addiction is linked to child abuse and neglect, costs the health care system billions of dollars, and decreases productivity. Alcohol abuse is estimated to cost the economy $249 billion annually, with illicit drug use costing an annual $193 billion.
Substance abuse treatment continues to be stigmatized, with addiction considered separate from other health issues. About 10% of people who abuse drugs or alcohol receive specialized treatment. About 40% of people who abuse drugs or alcohol have a co-occurring mental health condition, but less than half receive treatment for either diagnosis.
Forty percent of people who report having a substance abuse problem say they are not yet ready to quit.
The report provides evidence showing addiction is a chronic neurological condition, not a failure of morality or willpower. Relapse is common, but treatment can reduce relapse rates and help people who relapse achieve sobriety again.
Fighting an Addiction Epidemic
Opioids are a leading cause of addiction, and deaths due to prescription and illicit opioid use reached a record high in 2014. Children are not immune to the epidemic. Some even gain access to drugs and medications through their parents' medicine cabinets. From 1997-2012, opioid-related hospitalizations of children more than doubled.
Schools across the nation are fighting back with a specialized program designed to prevent abuse of opioids. The program, which was developed at Cornell University, targets children as early as fourth grade. As part of the program, pharmacists educate students about the risk of prescription drugs, which some students may mistakenly believe are safer than illegal drugs.
The surgeon general's report highlights stigma as one of the main reasons people with an addiction do not seek help. Murthy calls on physicians and the general population to change the way they think about addiction, as this may be an effective way to make people more comfortable asking for help.
The Political Battle Over Addiction Treatment
The incoming presidential administration has not yet laid out a comprehensive plan for fighting addiction. Because Murthy is only halfway through his four-year term, he could continue to advocate for fighting addiction in the new administration.
Eliminating or rolling back the Affordable Care Act (ACA) has been a centerpiece of Republican policy goals since the law went into effect. A Republican administration would have the support of Congress to gut the law. This could further reduce access to treatment, because the ACA mandates insurance coverage for mental health and substance abuse conditions. Prior to the law, many insurers did not provide such coverage.
References:
Facing addiction in America: The Surgeon General's report on alcohol, drugs, and health. (2016, November 17). Retrieved from https://addiction.surgeongeneral.gov/
Kenen, J. (2016, November 17). Surgeon general ramps up addiction battle. Retrieved from http://www.politico.com/story/2016/11/surgeon-general-addiction-drugs-231532
Whalen, J. (2016, November 11). Schools step up efforts to fight opioid abuse. Retrieved from http://www.wsj.com/articles/schools-step-up-efforts-to-fight-opioid-abuse-1478899399

The preceding article was solely written by the author named above. Any views and opinions expressed are not necessarily shared by GoodTherapy.org. Questions or concerns about the preceding article can be directed to the author or posted as a comment below.