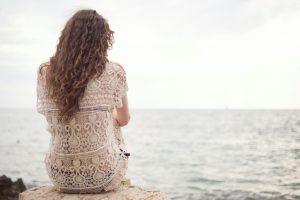 Women diagnosed with learning difficulties or disabilities are significantly more likely than other women to attempt suicide, according to a study published in the Journal of Learning Disabilities. One in six (16.6%) of women with learning difficulties attempted suicide at some point during their lives, compared to just 3.3% of women without learning difficulties.
Men with learning difficulties were also more likely to attempt suicide, with a lifetime prevalence rate of 7.7%. This compares to a lifetime prevalence rate of 2.1% among men without learning difficulties.
Learning difficulties were just one factor correlated with an increased risk of suicide attempts. Exposure to chronic parental domestic violence doubled the risk of suicide among people with learning difficulties. Childhood sexual abuse doubled the risk, and depression increased the risk by seven.
The study established correlations, but did not find a causal relationship between these risk factors and suicide attempts.
According to a study of nearly 400 children involved in state care—through foster care, support at home, or a child protection plan—the care system is not to blame for an increase in mental health concerns among these children. Instead, experiences outside of the care system, including abuse and other forms of trauma, contribute to the increase in mental health issues.
The number of middle and high school students who use e-cigarettes fell from 3 million in 2015 to 2.2 million in 2016. This is the first decline since the U.S. Centers for Disease Control and Prevention (CDC) began tracking vaping rates among teenagers in 2011.
Mice fed a diet rich in extra virgin olive oil (EVOO) had better memories and fewer learning difficulties compared to control mice, according to a new study. Brain scans revealed better preservation of nerve connections in the rodents' brains, as well as decreased inflammation. Mice who ate EVOO also had fewer reductions in autophagy. Autophagy is a natural cellular destruction and pruning process in the brain that increases in people with Alzheimer's.
June 20 was the United Nations' World Refugee Day. Research suggests factors such as exposure to trauma and displacement has led to an increase in mental health issues among refugees. Suicide attempts are also on the rise among refugees.
Dissociative identity (DID), once known as multiple personality, remains a controversial and poorly understood diagnosis. Researchers believe dissociation is tied to trauma, but others claim DID is an extremely rare or even mythical condition. Little is known about what life is like for people who live with DID.
Some research suggests early serotonin deficiency is associated with later symptoms of autism. New research on mice has found increasing serotonergic activity in the brain can change brain activity and improve sociability.
People living in 89 German cities that were exposed to intense bombing during World War II show distinct personality patterns, a study has found. Researchers suspected these Germans might rank higher on neuroticism, a measure of anxiety, depression, and other mood issues. Instead, they found people living in these regions showed fewer neurotic traits, suggesting higher resilience.

The preceding article was solely written by the author named above. Any views and opinions expressed are not necessarily shared by GoodTherapy.org. Questions or concerns about the preceding article can be directed to the author or posted as a comment below.