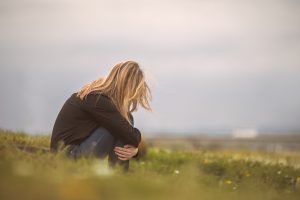 Probiotics, which are supplements containing beneficial bacteria, could ease depression symptoms in people with irritable bowel syndrome (IBS), according to a study published in the journal Gastroenterology. The study is part of a mounting collection of literature supporting the role of gut health and probiotics in mental health.
Could Probiotics Treat Depression?
The study looked at adults with IBS, which is a chronic condition of diarrhea and gastrointestinal distress. Researchers do not definitively know what causes it, and people with IBS often develop anxiety or depression in response to their chronic illness.
Researchers recruited 44 participants with IBS as well as anxiety or depression. Half of the participants took a probiotic supplement for six weeks. The other half took a placebo for the same amount of time. The study used a double-blind model, so neither participants nor evaluators knew who took the placebo and who took the real probiotic.
At the beginning of the study, six weeks later, and at 10 weeks, researchers evaluated IBS symptoms, depression and anxiety symptoms, somatization (the tendency to manifest psychological symptoms as physical symptoms), and quality of life. They also took blood, urine, and stool samples at the beginning of the study and six weeks later, and they measured patterns of brain activity using functional magnetic resonance imaging (fMRI).
quality of life
. The probiotic was not correlated with a decrease in anxiety or in symptoms of IBS.
Brain scans showed the probiotic reduced responses to negative emotional experiences in the amygdala and some other brain regions. Fecal bacteria, signs of inflammation, and neurotrophin and neurotransmitter levels were similar in both groups. But the probiotic group had reductions in some biological functions. This suggests the probiotic may have changed these biological functions, producing changes in mental health and quality of life. Because the sample was small, more research is necessary to confirm the results.
The Role Gut Health Plays in Mental Health
Researchers are increasingly interested in the connection between gastrointestinal tract health and overall health, including mental health. Previous studies have linked probiotic use to improvements in mental health.
One previous study found fermented foods, which are high in probiotics, could ease social anxiety. Another study found probiotics might halt the negative thoughts that often occur alongside depression. A study published last year linked a gut microbe to autism, and research is emerging that suggests gut health might play a role in schizophrenia.
References:
Pinto-Sanchez, M. I., Hall, G. B., Ghajar, K., Nardelli, A., Bolino, C., Lau, J. T., . . . Bercik, P. (2017). Probiotic Bifidobacterium longum NCC3001 reduces depression scores and alters brain activity: A pilot study in patients with irritable bowel syndrome. Gastroenterology. doi:10.1053/j.gastro.2017.05.003
Wallace, A. (2017, May 23). Link shown between probiotics, improved depression symptoms. Retrieved from http://www.upi.com/Health_News/2017/05/23/Link-shown-between-probiotics-improved-depression-symptoms/6281495560125/
© Copyright 2017 GoodTherapy.org. All rights reserved.
The preceding article was solely written by the author named above. Any views and opinions expressed are not necessarily shared by GoodTherapy.org. Questions or concerns about the preceding article can be directed to the author or posted as a comment below.