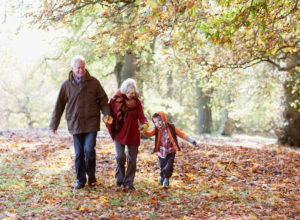 Even a single hour of exercise each week could reduce the risk of depression, according to a study published in The American Journal of Psychiatry. The study found that any level of exercise intensity could reduce the risk of developing depression.
This study is the largest of its kind to date. Numerous previous studies also support the role of exercise in mental health. A 2016 study found that exercise could alleviate depression associated with dementia. A trio of 2016 studies found that exercise could both lower depression rates and treat depression.
Exercise to Treat Depression
The study followed a cohort of 33,908 Norwegian adults for 11 years. The participants were considered to be healthy: They had no diagnosed mental health conditions, nor did they have any serious physical health conditions. Researchers gathered data on participants' levels of depression and anxiety, activity levels, and other lifestyle factors during the study.
The study found that any participation in regular exercise reduced the likelihood of future depression. The effects did not depend on exercise intensity or a demanding activity schedule. Rather, most participants had relatively low levels of exercise, and their mental health improved with as little as one hour per week of exercise. Overall, the results suggest that exercise could eliminate 12% of future depression cases.
The study, contrary to some previous research, did not find that exercise reduced anxiety.
How Does Exercise Fight Depression?
The study looked at a handful of mechanisms through which exercise might improve mental health. Researchers found that some popular biological explanations did not account for the benefits. For instance, changes in the parasympathetic nervous system did not appear to explain the reduction in depression. A small portion of the reduction, however, might be due to increased physical health and greater opportunities for socialization. Yet in the study, this only accounted for a small portion of the effects of exercise.
References:
Harvey, S. B., Overland, S., Hatch, S. L., Wessely, S., Mykletun, A., & Hotopf, M. (2017). Exercise and the prevention of depression: Results of the HUNT cohort study. American Journal of Psychiatry. doi:10.1176/appi.ajp.2017.16111223

The preceding article was solely written by the author named above. Any views and opinions expressed are not necessarily shared by GoodTherapy.org. Questions or concerns about the preceding article can be directed to the author or posted as a comment below.