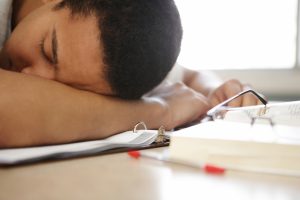 Acne, exam stress, bullying, and asthma are among the predictors of suicide in people younger than 20, according to a study published in The Lancet Psychiatry.
According to the U.S. Centers for Disease Control and Prevention, suicide is the third leading cause of death among young people ages 10-14. Approximately 4,600 American young people die by suicide each year.
Last month, the National Center for Health Statistics released data showing suicide rates have increased to a 30-year high. Between 1999 and 2014, suicide rates increased by 300% among girls ages 10-14.
Why Do Young People Kill Themselves?
Between January 2014 and April 2015, 145 children between ages 10 and 19 killed themselves in England. Researchers looked at 130 of these cases to explore common themes.
Half (54%) of suicide victims had engaged in self-harm, and 27% had expressed suicidal thoughts a week before their deaths. Sixteen suicide victims (12%) had researched suicide online.
Academic pressures
were a problem for 27% of suicide victims. Of 20 who experienced academic pressure, 11 reported
stress
about exams, and four died the day of or the day after a test. Twenty-eight percent had recently experienced the
death of a loved one
, and nine young people had lost a parent. Thirteen percent had recently experienced the suicide of a loved one.
Bullying was relatively common among suicide victims, with 22% experiencing bullying in the months leading up to the suicide. Most bullying (93%) occurred in person, but eight suicide victims were bullied online.
The Demographics of Youth Suicide
The study also found a significantly higher suicide rate among males than females, with males accounting for 70% of suicides in the group. Most studies point to a higher suicide rate among males. According to the American Foundation for Suicide Prevention, males tend to use suicide methods that result in higher fatalities. Females are three times as likely as males to attempt suicide.
The suicide rate among the youngest children, those ages 10-15, accounted for just 11 cases. Between ages 15 and 20, the suicide rate markedly increased. The study's authors say increased stress due to family problems, bullying, and substance abuse likely account for this increase.
References:
Boseley, S. (2016, May 25). Acne and exam stress among factors leading young people to suicide, study finds. Retrieved from http://www.theguardian.com/society/2016/may/25/acne-and-exam-stress-among-factors-leading-young-people-to-suicide-study-finds
Major new report identifies child suicide risk factors. (2016, May 26). Retrieved from http://medicalxpress.com/news/2016-05-major-child-suicide-factors.html
Rodway, C., Tham, S., Ibrahim, S., Turnbull, P., Windfuhr, K., Shaw, J., . . . Appleby, L. (2016). Suicide in children and young people in England: A consecutive case series. The Lancet Psychiatry. doi:10.1016/s2215-0366(16)30094-3
Suicide: Facts at a glance [PDF]. (2015). Atlanta: U.S. Centers for Disease Control and Prevention.
Suicide statistics. (n.d.). Retrieved from https://afsp.org/about-suicide/suicide-statistics/
© Copyright 2016 GoodTherapy.org. All rights reserved.
The preceding article was solely written by the author named above. Any views and opinions expressed are not necessarily shared by GoodTherapy.org. Questions or concerns about the preceding article can be directed to the author or posted as a comment below.