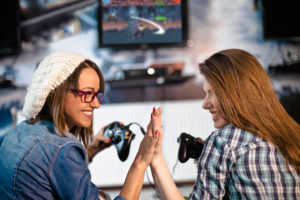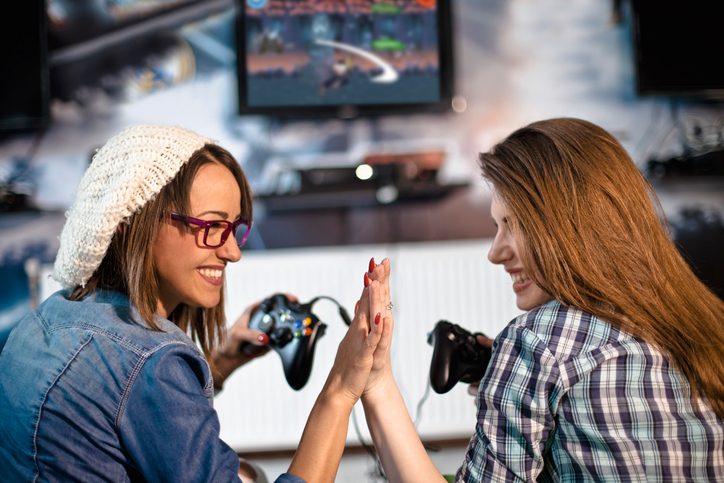 Video games do not prime people to behave aggressively, according to two new studies. Researchers from the University of York authored both studies. Most participants were between the ages of 18 and 35.
Analysts have debated the effects of video games for as long as the games have existed. In 2015, the American Psychological Association (APA) Task Force on Violent Media issued a controversial report linking video games and aggression. The report reviewed 170 articles published between 2005 and 2013.
The APA report received considerable backlash. One group of 230 scholars wrote an open letter calling the report "misleading." They criticized the relevant studies for failing to take certain variables like gender into account.
Do Video Games Prime People for Aggression?
Some people believe violent games prime people for aggression. In other words, exposure to violence in video games alters how people feel about aggression. These changes make people more likely to commit violence in the real world, they say.
The first study, published in 2018, appeared in Computers in Human Behavior. The study tested the priming effect through a series of experiments. There was a total of 532 participants.
All groups played a maze game, but the appearance of the game differed between groups. Some people played as a mouse running from a cat. Others played as a car avoiding collisions with trucks. After the game, participants looked at pictures and labeled them as animals or vehicles.
Priming theory suggests people would have an easier time categorizing the objects they just saw. The mouse players would be quicker to label animals, and the car players would be quicker to label vehicles. Yet participants showed no signs of priming. In some cases, they were actually slower to label objects from the game. In other words, the games had a negative effect on priming.
Are Realistic Games More Likely to Cause Aggression?
Opponents of violent video games sometimes claim realistic video games are more likely to cause aggression. A second 2018 study, published in Entertainment Computing, tested this theory. This study included 2,778 game players. Most participants played games at least once a week.
One group played a game where characters died in preset animations. Another group played a game with more realistic death animations. Both groups took a word association test after the game.
The researchers predicted if realistic games make people more aggressive, they would also cause people to choose more violent words. Yet researchers found no significant differences in word choice. The results suggest realistic violence in games does not shift people's thoughts toward violent ideas.
The Debate About Violent Video Games Continues
Neither study tested behavior directly or analyzed long-term effects. Thus, debates about violent video games will likely continue. As virtual reality enters the market, further research will likely focus on the links between realistic graphics, video game violence, and real-world aggression.
References:
APA review confirms link between playing violent video games and aggression. (2013, August 13). American Psychological Association. Retrieved from http://www.apa.org/news/press/releases/2015/08/violent-video-games.aspx
New study finds no link between violent video games and behavior. (2018, January 22). The Daily Dot. Retrieved from https://www.dailydot.com/parsec/violent-video-games-study
Scholar's open letter to the APA Task Force on Violent Media opposing APA policy statements on violent media. (2013, September 23). Retrieved from https://www.scribd.com/doc/223284732/Scholar-s-Open-Letter-to-the-APA-Task-Force-On-Violent-Media-Opposing-APA-Policy-Statements-on-Violent-Media
Zendle, D., Cairns, P., & Kudenko, D. (2018). Behavioural realism and the activation of aggressive concepts in violent video games. Entertainment Computing, 24, 21-29. doi:10.1016/j.entcom.2017.10.003
Zendle, D., Cairns, P., & Kudenko, D. (2018). No priming in video games. Computers in Human Behavior, 78, 113-125. doi:10.1016/j.chb.2017.09.021
© Copyright 2018 GoodTherapy.org. All rights reserved.
The preceding article was solely written by the author named above. Any views and opinions expressed are not necessarily shared by GoodTherapy.org. Questions or concerns about the preceding article can be directed to the author or posted as a comment below.