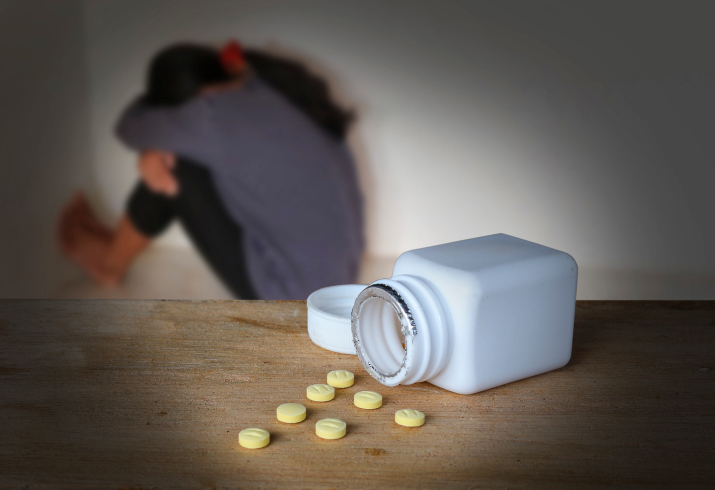 Use of some antidepressants may be associated with a small increase in violent crime, a Swedish study published in PLOS Medicine reports. The association is evident among participants aged 15 to 24, but not as significant for individuals 25 and older.
Selective serotonin reuptake inhibitors (SSRIs), which make more serotonin available in the brain, revolutionized the treatment of depression in the 1980s and 1990s. These drugs—which include brand names such as Paxil and Prozac—promised fewer side effects than older antidepressants, and many people with depression have good results on SSRIs. In recent years, studies have begun to highlight the potential shortcomings of these drugs, including a number of side effects.
The Association Between SSRIs and Violence
For the study, researchers used data from the Swedish Prescribed Drug Register and the Swedish national crime register. This allowed them to track 856,493 people (10.9% of the Swedish population) who were prescribed SSRIs between 2006 and 2009.
Using a regression analysis, researchers compared the rates of violent crime among this group while on SSRIs to the violent crime rate among the same people while not on the prescribed drugs. Researchers controlled for the use of other psychotropic medications that might alter behavior.
People aged 15 to 24 were more likely than any other group to take an SSRI, and were also more likely to commit a crime while taking the drug. Among men, SSRIs increased the risk of a violent crime conviction by 40%; among women, the drugs increased the risk by 75%.
Do Antidepressants Cause Violence?
Researchers did not look for a causal link between SSRIs and violence. Correlation does not always mean causation. The study's authors point out that people who are willing to take SSRIs may be more likely to behave impulsively or that taking an SSRI may increase the odds of a criminal conviction, but not of criminal behavior. The study's authors did not control for factors such as substance abuse or severity of symptoms. This might mean that people take SSRIs when their symptoms are the most severe, or that providers more frequently prescribe SSRIs to people with substance abuse issues.
The researchers also mention that the adolescent brain may be particularly vulnerable to the effects of SSRIs, and previous research has found that developing brains are more vulnerable to drug interventions. More research is necessary to determine precisely how SSRI use interacts with the risk of violent behavior. If confirmed, the study's authors say side effect warnings about increased risk of violent behavior might be needed.
References:
Molero, Y., Lichtenstein, P., Zetterqvist, J., Gumpert, C. H., & Fazel, S. (2015). Selective serotonin reuptake inhibitors and violent crime: A cohort study. PLOS Medicine. doi:10.1371/journal.pmed.1001875
Selective serotonin reuptake inhibitors. (2013, July 9). Retrieved from http://www.mayoclinic.org/diseases-conditions/depression/in-depth/ssris/art-20044825
Editor's Note: An earlier version of this article misrepresented Cymbalta, which is a selective norepinephrine reuptake inhibitor (SNRI).
© Copyright 2015 GoodTherapy.org. All rights reserved.
The preceding article was solely written by the author named above. Any views and opinions expressed are not necessarily shared by GoodTherapy.org. Questions or concerns about the preceding article can be directed to the author or posted as a comment below.