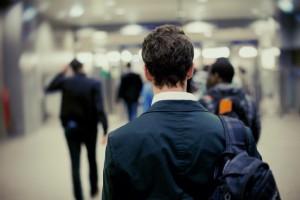 Though it's tempting to separate emotions from health, the two are inextricably linked. People with severe mental health issues die, on average, 25 years earlier than people without mental health challenges. Emotions such as chronic anxiety have been linked to heart disease, gastrointestinal problems, and respiratory difficulties. A new study by researchers at Hebrew University of Jerusalem confirms the negative health effects of anxiety, linking fears of terrorism to a shortened lifespan.
How Do Terrorism Fears Affect Health?
For more than 60 years, the state of Israel and its borders have been a source of dispute between Israelis and neighboring Palestinians, particularly in the occupied territories of the Gaza Strip and West Bank. Terrorism is relatively common in the area, with more than 1,000 Israelis and nearly 7,000 Palestinians dying in the conflict since 2000.
To evaluate how ongoing fears of terrorism might affect health, researchers recruited 17,300 Israelis to complete questionnaires about their emotional, physical, and occupational well-being. Participants also answered questions about their fear of terrorism. The research team then evaluated the participants' medical data and took blood samples to assess neurotransmitter levels.
Resting heart rate, a common measure of health, can be affected by a number of factors, including activity levels and age. Researchers found, though, that fear of terrorism also affected heart rate. Four percent of participants experienced elevations in resting heart rate due to fears of terrorism. Some participants had resting heart rates above 80 beats per minute—a significant increase above a healthy rate of about 60 beats per minute. 
The team also found that significant fears of terrorism inhibit the behavior of the neurotransmitter acetylcholine. Acetylcholine reduces stress-related inflammatory processes. Consequently, those with depressed levels of acetylcholine are more vulnerable to inflammation. This, coupled with a higher resting heart rate, increases vulnerability to heart attack.
While the study did not evaluate why some people react more strongly to terrorist threats than others, the researchers do believe their results could help improve health outcomes. They suggest that doctors might be able to identify people who were at risk, enabling them to offer early interventions such as anti-inflammatory drugs.
References:
Anxiety and physical illness. (2008, July). Retrieved from http://www.health.harvard.edu/newsletters/Harvard_Womens_Health_Watch/2008/July/Anxiety_and_physical_illness
Deaths in the conflict, 1987-2014. (n.d.). Retrieved from http://israelipalestinian.procon.org/view.resource.php?resourceID=000639
Terrorism fears may shorten your life, study finds. (2014, December 23). Retrieved from http://health.usnews.com/health-news/articles/2014/12/23/terrorism-fears-may-shorten-your-life-study-finds
Torgovnick, K. (2008, December 03). Why do the mentally ill die younger? Retrieved from http://content.time.com/time/health/article/0,8599,1863220,00.html
© Copyright 2015 GoodTherapy.org. All rights reserved.
The preceding article was solely written by the author named above. Any views and opinions expressed are not necessarily shared by GoodTherapy.org. Questions or concerns about the preceding article can be directed to the author or posted as a comment below.