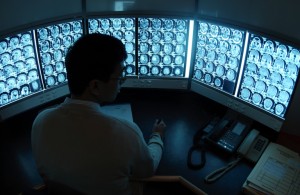 The increase of neuroscience and behavioral genetics in the courtroom might make it seem like neurobiologist defenses have a valid role in the criminal justice system. A new study published in the Journal of Law and the Biosciences explores how and when biological arguments are used in criminal cases and the extent to which these defenses are effective.
How Do Criminal Defendants Use Neurobiological Defenses?
Researchers conducted a search for published federal and state opinions in criminal cases between 2005 and 2012. The search produced more than 10,000 opinions per year, and 1,585 of those introduced neurobiological evidence. Though the number of cases in which biological evidence played a role was relatively slim, the team found a steady increase in the use of such evidence over time. In 2012, 250 cases involved some type of neurobiological evidence, compared to 100 cases in 2005.
Five percent of murder trials and 25% of death penalty trials relied on neurobiological evidence. Defendants also relied on such evidence in less serious felony cases, including assaults, fraud, drug offenses, and armed robbery.
In 11.5% of cases, neurobiological evidence was used in pretrial proceedings to undermine the defendant's competency. Just 15% of cases involved submitted brain scans, and 40% of judicial opinions make no reference to neurological testing.
Do Neurobiological Defenses Work?
Only 20-30% of defendants succeeded in their appeals after using neurobiological evidence, suggesting the defense may not be very effective. Even in cases when the defendant received the desired outcome, it is unclear if the neurobiological defense or some other factor accounted for the outcome.
Do Criminal Brains Exist?
Though press reports may create the illusion that clear causal connections exist between certain brain structures, genes, or biological anomalies and criminal behavior, scientists are less certain. The study's authors caution that scientists have largely been left out of the push to use neurological evidence in criminal cases. Many have publicly called for a ban on neurobiological defenses.
Even when scientists have uncovered a clear connection between criminal behavior and brain anomalies, the connection is correlative, not causative, meaning there is little or no evidence proving anomalies cause the behavior. Other explanations—such as the theory that brain structure differences are byproducts of criminal behavior—must be explored.
Courts already acknowledge some mental health diagnoses may inhibit a person's ability to understand personal actions. Thus, courts allow defendants to plead "diminished capacity" or "not guilty by reason of insanity." In the former case, a diminished capacity allows a criminal defendant to plead to a lesser crime. For example, a murder suspect might plead to manslaughter because a disconnection from reality impeded their ability to fully understand their actions. In the case of the "not guilty by reason of insanity" defense, a defendant who is found guilty will receive treatment rather than being incarcerated. If the defendant recovers, they may be released earlier than they otherwise would have been.
References:
Farahany, N. A. (2016). Neuroscience and behavioral genetics in US criminal law: An empirical analysis. Journal of Law and the Biosciences, 2(3). doi:10.1093/jlb/lsv059
Gitlin, J. M. (2011, February 28). Thoughtcrime? The ethics of neuroscience and criminality. Retrieved from http://arstechnica.com/science/2011/02/thoughtcrime-the-ethics-of-neuroscience-and-criminality/
Gitlin, J. M. (2016, March 3). My brain made me do it: Neuroscience and behavioral genetics in court. Retrieved from http://arstechnica.com/science/2016/03/my-brain-made-me-do-it-neuroscience-and-behavioral-genetics-in-court/
Insanity. (n.d.). Retrieved from https://www.law.cornell.edu/background/insane/insanity.html
© Copyright 2016 GoodTherapy.org. All rights reserved.
The preceding article was solely written by the author named above. Any views and opinions expressed are not necessarily shared by GoodTherapy.org. Questions or concerns about the preceding article can be directed to the author or posted as a comment below.