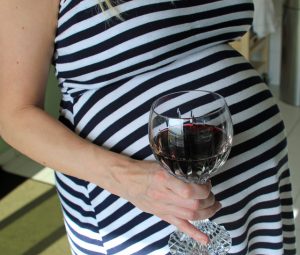 About 8-9% of women worldwide drink alcohol during pregnancy, according to research that explored drinking and its effects on developing fetuses. The study, published in The Lancet Global Health, is the first to explore rates of fetal alcohol syndrome (FAS) and drinking during pregnancy.
Worldwide Drinking, Fetal Alcohol Syndrome Trends
The research relies on studies of drinking during pregnancy published between 1984 and 2014, as well as research on fetal alcohol syndrome published between 1973 and 2015. Researchers compiled a wide range of scholarly reports and peer-reviewed studies. They omitted any studies with data sets not generalizable to the population, as well as those that used data combined from several studies. For countries that had only one study, the team used various statistical models to estimate overall prevalence of fetal alcohol syndrome and alcohol use during pregnancy.
Overall, nearly 10% of women used alcohol during their pregnancies. The rate of fetal alcohol syndrome was about 15 per 10,000. The study estimates 1 in 67 women who drink during pregnancy will have a child with fetal alcohol syndrome, suggesting about 119,000 children will be born with FAS each year.
About Fetal Alcohol Syndrome
brain
or head, developmental delays, behavioral problems such as
aggression
or impulsiveness, seizures, organ problems, and birth defects.
Researchers do not yet know why some children exposed to alcohol in utero develop FAS and others do not. It is unclear whether a certain quantity of alcohol, alcohol exposure at a specific time during development, genetic vulnerability, or other risk factors play a role. Because of this uncertainty, the American Academy of Pediatrics says there is no safe level of alcohol consumption during pregnancy.
Some analysts disagree with this proscription, saying it is unrealistic or that it overstates the danger of moderate alcohol consumption. In her book Expecting Better, Emily Oster reviews studies on alcohol consumption during pregnancy. Oster concludes that moderate alcohol consumption—up to a glass of wine per day—is safe during the second and third trimesters of pregnancy, but she also points to the importance of people doing their own research and using it to make their own choices.
References:
AAP says no amount of alcohol should be considered safe during pregnancy. (2015, October 19). Retrieved from https://www.aap.org/en-us/about-the-aap/aap-press-room/pages/AAP-Says-No-Amount-of-Alcohol-Should-be-Considered-Safe-During-Pregnancy.aspx
Oster, E. (2013, September 11). I wrote that it's OK to drink while pregnant. Everyone freaked out. Here's why I'm right. Retrieved from http://www.slate.com/blogs/expecting_better/2013/09/11/drinking_during_pregnancy_what_the_experts_don_t_tell_you.html
Popova, S., Lange, S., Probst, C., Gmel, G., & Rehm, J. (2017). Estimation of national, regional, and global prevalence of alcohol use during pregnancy and fetal alcohol syndrome: A systematic review and meta-analysis. The Lancet Global Health. doi:10.1016/s2214-109x(17)30021-9
The global toll of fetal alcohol syndrome. (2017, January 13). Retrieved from https://www.eurekalert.org/pub_releases/2017-01/cfaa-tgt011317.php

The preceding article was solely written by the author named above. Any views and opinions expressed are not necessarily shared by GoodTherapy.org. Questions or concerns about the preceding article can be directed to the author or posted as a comment below.