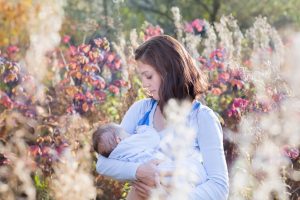 Premature babies fed a diet consisting of at least 50% breast milk had more robust brain development compared to their peers, according to a study that will be presented May 3 at the annual meeting of Pediatric Academic Sciences.
Most pregnancies last about 40 weeks, and babies born before 37 weeks gestation are considered premature. The risk of physical and mental health problems is greater if a baby is born premature. Babies born very early often have underdeveloped brains. Lifesaving treatments, however, may necessitate separations from their mothers. This can limit their access to breast milk. According to the new study, preemies can benefit from any breast milk, even if it comes from a donor.
How Does Breast Milk Improve Brain Development?
The study followed 77 premature infants, each of whom was born at least 10 weeks early. The average gestation of the babies in the study was 26 weeks—14 weeks premature. Researchers tracked the babies' diets and brain development in the neonatal intensive care unit (NICU). They then used magnetic resonance imaging (MRI) scans to assess brain growth and development at around the time the babies would have been born if they were full term.
Researchers do not yet know if this early growth in brain size will affect the babies' development. They plan to continue following the babies for several years to assess whether breastfed babies hit developmental milestones earlier than babies who consumed only formula.
Some other studies have found better outcomes in premature newborns who were fed breast milk. A 2011 study found a heightened risk of necrotizing enterocolitis—a potentially fatal gastrointestinal infection—in premature babies who ate formula.
Breastfeeding Recommendations
A 2013 U.S. Centers for Disease Control and Prevention (CDC) report found 77% of mothers breastfed their babies at birth. By six months, 49% of babies were still breastfed, and at 12 months, 27% of babies continued getting breast milk.
The American Academy of Pediatrics (AAP) recommends that babies be exclusively breastfed, receiving no other sources of nutrition or hydration, during the first six months of life. After the introduction of other foods around six months, the AAP recommends continuing to breastfeed for at least a year, and for as long after that as the mother and baby desire.
References:
Breastfeeding initiative FAQs. (n.d.). Retrieved from https://www2.aap.org/breastfeeding/faqsBreastfeeding.html
Breast feeding report card United States/2013 [PDF]. (2013, July). Atlanta: U.S. Centers for Disease Control and Prevention.
Breast milk linked to significant early brain growth in preemies. (2016, April 30). Retrieved from https://www.sciencedaily.com/releases/2016/04/160430100552.htm
Chamary, J. (2016, April 30). Breast milk boosts brain growth in premature babies. Retrieved from http://www.forbes.com/sites/jvchamary/2016/04/30/breast-milk-baby-brain/#6a3abd5b4466
Flacking, R., Lehtonen, L., Thomson, G., Axelin, A., Ahlqvist, S., Moran, V. H., . . . Dykes, F. (2012). Closeness and separation in neonatal intensive care. Actata Paediatrica, 101(10), 1032-1037. doi:10.1111/j.1651-2227.2012.02787.x
Formula-fed preemies at higher risk for dangerous GI condition surgery than babies who get donor milk. (2011, May 2). Retrieved from http://www.hopkinschildrens.org/Human-Donor-Milk-Lower-Risk-for-Premature-Babies.aspx

The preceding article was solely written by the author named above. Any views and opinions expressed are not necessarily shared by GoodTherapy.org. Questions or concerns about the preceding article can be directed to the author or posted as a comment below.