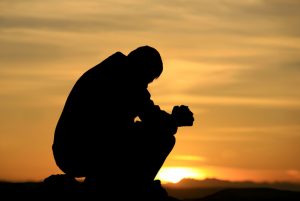 Stigma, anti-Muslim discrimination, isolation, and other mental health factors may play a major role in radicalization and terrorism, according to a study published in the journal Health Equity.
The study's authors suggest current efforts to fight terrorism may promote the conditions that give rise to radicalization and terrorists. Instead, the researchers say terrorism should be viewed through the lens of public health, and more research should address public health factors that contribute to terrorism.
Death due to terrorism has risen to an all-time high, according to data from the study. In 2014, there were 32,685 deaths due to terrorism worldwide. In 2015, the figure was 29,376.
Public Health Perspective on Terrorism
The study reviews the research on social factors that affect health and then presents a public health model for understanding terrorism. In this regard, the study provides a lens through which terrorism can be viewed—not a definitive analysis of terrorist activities. The researchers show how discrimination—both structural and interpersonal—isolation, gang violence, and social cohesion may all play a role.
They point to a dearth of public health literature on terrorism and urge experts to consider terrorism as a viable topic for future public health research.
Could Public Health Strategies End Terrorism?
A 2012 study evaluated terrorism as a public health issue and identified several risk factors for terrorist radicalization. Those risk factors include:
Social exclusion
Grievances about discrimination and social policy
Unemployment
Immigration experiences
International conflict, particularly when viewed as unjust
Threats to family and cultural groups
The failure of non-violent means to effect change
Marginalization of cultural identities
Exposure to charismatic leaders who promote terrorism
Factors that can protect against radicalization, according to the study, include:
Social cohesion
Social support
Trust in institutions
Social capital
An integrated cultural identity
Feelings of security and safety
Access to employment
Democratic and non-violent means to effect change and express opinions
Access to religious leaders who endorse moderate or critical approaches to religion
References:
Alcala, H. E., Sharif, M. Z., & Samari, G. (2017). Social of health, violent radicalization, and terrorism: A public health perspective. Health Equity,1(1), 87-95. doi:10.1089/heq.2016.0016
Bhui, K. S., Hicks, M. H., Lashley, M., & Jones, E. (2012). A public health approach to understanding and preventing violent radicalization. BMC Medicine,10(1). doi:10.1186/1741-7015-10-16

The preceding article was solely written by the author named above. Any views and opinions expressed are not necessarily shared by GoodTherapy.org. Questions or concerns about the preceding article can be directed to the author or posted as a comment below.