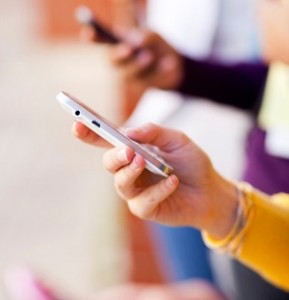 Parenting teenagers in general can be difficult. For parents of teens who struggle with monitoring/regulating themselves and/or executive functioning skills (i.e., sustaining attention, staying organized, time management), that job is even more difficult.
Parents often feel that they have to constantly monitor teens with attention-deficit hyperactivity (ADHD) to ensure that they complete their homework, chores, and other obligations. However, parents sometimes lose sight of the fact that while monitoring may be helpful in the short-term, they need to teach their teens the necessary skills so that they can function successfully when they become adults and leave home.
Helping teens use smartphone/iPod apps is an excellent way to reduce the level of parental monitoring necessary and improve a teen's self-monitoring, organization, and time management skills. These are just a few apps that can be very helpful for teens:
Calendar apps: Obviously a very basic app that comes with all smartphones. However, teens rarely use their calendar consistently. Encouraging them to put their school day, after-school activities, and other appointments on their mobile calendar can be very helpful in providing teens with more structure related to their schedule. Additionally, helping them to block out specific time in their schedule to complete homework, chores, and even brush their teeth/shower (if have trouble remembering to do so) can be highly beneficial.
Task list apps: Task list apps such as Reminders and To-Do are great because they allow teens to have a list of tasks that they need to complete and set reminders to complete them. Reminders, and certain similar apps, allow teens to set reminders based on location. For example, if Johnny is unable to regularly remember to attend tutoring on Tuesdays after school, he can set a reminder to go to tutoring, which goes off on Tuesdays when he leaves the school building. To-Do and other similar apps are great for keeping track of homework assignments. Teens can be encouraged to have a separate section in the app for each subject, and record daily and long-term assignments, as well as due dates and instructions. EverNote can also be a useful app, which combines a task list, calendar, and other functions, and also syncs with preinstalled calendar and task list apps on many phones.
Notes apps: A basic notepad app can be extremely helpful for teens. They would highly benefit from writing down instructions that parents give them (i.e., list of things to pick up at the store, tasks that need to be completed by the end of the day, etc.), making daily task lists, and using notes apps for other tasks as well.
Focus apps: Apps such as IntervalMinder play different tones at set increments. Some individuals find hearing a chime every two to three minutes helpful as a reminder to stay on task. For people who "get lost in space," these types of apps can be very useful in redirecting attention back on task.
These are all pretty basic apps. However, using them regularly can be extremely helpful for teens in staying better organized and being more efficient. Often, the most difficult part of getting teens to use apps is helping get them in the habit of doing so initially.
Parents can help facilitate the use of apps by talking with their teens about their concerns regarding organization and offering apps as a possible solution to help them. In some cases, teens are more receptive when a therapist, organizational skills coach, or tutor suggests using certain apps.
In either situation, many teens are receptive to using apps as an alternative to being frequently nagged by their parents to complete homework and other tasks. While apps don't truly "cure" difficulties with organization, time management, and executive functioning issues, they do go a long way in helping teens to better monitor themselves and provide them with tools that can be used to function more successfully in adulthood.

The preceding article was solely written by the author named above. Any views and opinions expressed are not necessarily shared by GoodTherapy.org. Questions or concerns about the preceding article can be directed to the author or posted as a comment below.