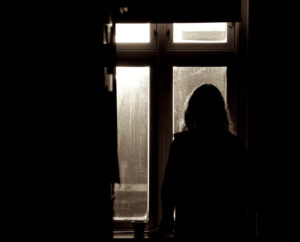 People with schizophrenia have an annual mortality rate three times higher than those without schizophrenia. They also die an average of eight years earlier than those not diagnosed with schizophrenia, according to a study published in the Canadian Medical Association Journal.
Schizophrenia Linked to Early Death
The study looked at all deaths of people older than age 15 in Ontario between 1993 and 2012. Researchers plotted the cause of death, age, and sex of each person, then analyzed instances of premature mortality. They then calculated death rates for various groups after adjusting for age, income, sex, geographic location, and year of death. This allowed them to control for factors that can influence mortality.
Death rates among people with and without schizophrenia declined over the study period. Being male, living in a rural area, and having a low income were each linked with higher death rates in both groups.
People with schizophrenia had higher overall death rates, including for causes apparently unrelated to schizophrenia. Cardiovascular disease was the leading cause of death among people diagnosed with schizophrenia. Ontario saw an overall decline in cardiovascular deaths during the study period, but people with schizophrenia did not experience the same decline.
isolation
that leads to a sedentary lifestyle. Schizophrenia medications can also cause weight gain and diabetes, which are linked to cardiovascular disease.
Health Issues in Those with Schizophrenia
The study's authors say their research points to schizophrenia as an overall health risk factor. Providers should work on closing health gaps and understanding factors that cause the health of people with schizophrenia to decline.
According to the National Institute of Mental Health, 1.1% of the American adult population has schizophrenia in any given 12-month period. Schizophrenia is characterized by unusual behavior and emotions. Some people with schizophrenia experience delusions or hallucinations.
Research increasingly suggests schizophrenia is not a single condition, but a group of more complex conditions. A study published in 2014 argued for eight distinct types of schizophrenia, and found that specific gene clusters were associated with specific forms of the diagnosis.
References:
Gatov, E., Rosella, L., Chiu, M., & Kurdyiak, P. (2017). Trends in standardized mortality among individuals with schizophrenia, 1993–2012: A population-based, repeated cross-sectional study. California Medical Association Journal, 189(37). doi:10.1503/cmaj.161351
New study shows people with schizophrenia are dying younger. (2017, September 18). Retrieved from https://www.eurekalert.org/pub_releases/2017-09/cfaa-nss091517.php
Schizophrenia. (n.d.). Retrieved from https://www.nimh.nih.gov/health/statistics/prevalence/schizophrenia.shtml

The preceding article was solely written by the author named above. Any views and opinions expressed are not necessarily shared by GoodTherapy.org. Questions or concerns about the preceding article can be directed to the author or posted as a comment below.