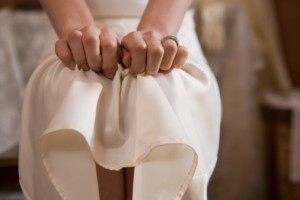 Anxiety is a normal reaction wherein you feel a sense of uneasiness, apprehension, uncertainty, or fear about something. It is a feeling everyone experiences from time to time.
Like all emotions, anxiety has a purpose. Its job is to protect you and keep you out of harm's way by motivating you to take some kind of action. If you feel anxious about an upcoming test or interview, anxiety can push you to prepare. If you witness a potentially dangerous situation, anxiety may compel you to flee.
Excessive anxiety can become problematic when it begins to interfere with relationships, work, academics, hobbies, and other important areas of life. It is possible to manage anxious symptoms effectively through healthy coping.
What Are Some Symptoms of Anxiety?
Possible symptoms of anxiety include a fast heart rate, headache, muscle tension, nausea, trembling, and sweating. Symptoms may affect you physically, cognitively, emotionally, and behaviorally. You may recognize anxiety through sore muscles, an inability to concentrate, feeling like you can't turn off your thoughts, and restlessness. You may notice a change in appetite and either overeat or experience reduced hunger.
When anxiety symptoms are excessive or ongoing, such as when they persist longer than six months, teens and adults may develop certain anxious conditions including phobias, social anxiety, or panic.
6 Risk Factors for Developing an Anxiety Condition
Although the following are not necessarily causes of anxiety, they may increase the risk of developing an issue with anxiety:
Chronic stress: Ongoing, unmanaged stress can lead to health problems in addition to anxiety.
Family history: Anxiety conditions may be learned as well as hereditary.
Traumatic events: Trauma can erode a sense of safety and trust, which may increase the likelihood of feeling anxious.
Substance abuse: Some substances and associated withdrawal may cause a sense of paranoia, panic, or jitteriness, and worsen anxious feelings.
Presence of other mental health conditions: Additional diagnoses of mental health issues can create vulnerability to anxiety.
Medical conditions: Physical illness can lead to worry about outcomes of treatment and your future.
20 Ways to Manage Anxiety and Stress
There are many ways you can manage anxiety on your own or with the support of others. Here are 20 ways to manage or reduce anxiety:
Accept what you can and cannot control.
Acupuncture
Various types of counseling can help manage anxiety, including cognitive behavioral therapy, dialectical behavior therapy, exposure therapy, and mindfulness. Consult with various counselors to determine which method you think you will feel most comfortable with. Many counselors use a combination of theoretical methods.
Deep breathing
A balanced diet
Get involved with volunteer work or engage in other community activities.
Identify the triggers for your anxiety. Look for a pattern so you can cope with the trigger(s).
Limit alcohol and caffeine consumption.
Medication prescribed by a psychiatrist or your family physician. Medication in combination with psychotherapy may be more effective than medication alone.
Mental imagery or visualization
Mobile phone apps (such as Happify)
Progressive muscle relaxation
Recreational and physical activities. Do stuff you enjoy!
Rely on a support system. Share your worries with those you trust and who support you emotionally.
Take a time-out. Set aside "worry time" and allow yourself time throughout your day to not worry.
Use "coping cards" or "catchphrase cards." Using a 3×5 card, write down a reminder that your anxiety symptoms are temporary. Next, write a reminder to use a coping skill. An example might be: "This nervousness is temporary. Breathe in for five seconds, pause, breathe out for five seconds." Practice reading your card every day so when the anxiety-inducing situation arises, you will remember how to handle it.
Use humor and laughter to lighten your mood.
What helps you manage anxiety? What do you notice about how that activity helps you? Do you have a favorite anxiety-management mobile app to recommend? What healthy techniques do you recommend for someone experiencing anxiety?
References:
What is anxiety? (n.d.). Retrieved from https://www.anxiety.org/what-is-anxiety
Managing anxiety and stress. (n.d.). Retrieved from http://www.adaa.org/tips-manage-anxiety-and-stress

The preceding article was solely written by the author named above. Any views and opinions expressed are not necessarily shared by GoodTherapy.org. Questions or concerns about the preceding article can be directed to the author or posted as a comment below.