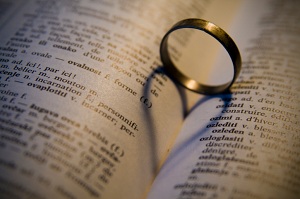 Being married can be one of the most fulfilling, satisfying, and rewarding experiences. But it can also be monotonous. If you've been married for any length of time, you know what I mean. After the "Fifty Shades of Grey" feelings wear off, most couples are left with 52 weeks of blasé. But according to psychiatrist Dr. Keith Ablow, it doesn't have to be that way. In a recent article, Ablow gives us several tips for making even the most mundane relationships magical again. First, it is important to remember that even though love may be enduring, passion needs to be primed every now and then. You wouldn't expect a fire to burn brightly and throw off intense heat without the proper fanning and fuel. So why would you think that the passion that ignited your relationship would do the same? Being in love with someone–really, truly, emotionally, and deeply connected to someone–may be safe and soothing, but it is often far from sexy. Make an effort to put some magic back in the marriage. "Since couples lucky enough to be emotionally genuine with one another share so many real moments, they need to pay special attention to creating magical ones—because great sex requires magic," said Ablow.
He recommends several ways to do just that, including making your relationship X-rated, even if you spend weekends at G-rated movies with the kids. Being parents together does not mean you can't still be lovers. If your relationship rating is dropping, take steps to address it. Another tip is to allow each other to share sexual fantasies. By letting your spouse know you trust them and want to know them more, they will be more willing to unlock those secret passions they want to explore. If you don't give them a platform for doing that, someone else might. If exploring fantasies is too uncomfortable for you, Ablow recommends making a game of it. Take turns creating a memorable and magical evening that plays on your own desires. That way, each partner will get to what they want while finding out more about their spouse.
Ablow also notes that couples should add some spontaneity by getting out of their routines, mentally and physically. If the house is a reminder of chores and to-do lists, meet up at a restaurant or a hotel for a night of passion. Date each other again by having a night out doing what you did when you first met. And flirt with each other. Sometimes the sexual tension that leads up to the encounter is the best part of the sex. Finally, Ablow says to get creative this Valentine's Day. Instead of the usual card, why not place a motel key in a card for your lover? Or make your own card with unique truth or dare questions that would make even Dr. Ruth blush. Regardless of how you do it, make magic a priority in your marriage and you will increase your chances of truly living happily ever after.
Reference:
Ablow, Keith. 7 Ways to put the lust back in your marriage (n.d.): n. pag. Fox News. 5 Feb. 2013. Web. 2013. http://www.foxnews.com/health/2013/02/04/8-ways-to-put-lust-back-in-your-marriage/
© Copyright 2013 GoodTherapy.org. All rights reserved.
The preceding article was solely written by the author named above. Any views and opinions expressed are not necessarily shared by GoodTherapy.org. Questions or concerns about the preceding article can be directed to the author or posted as a comment below.