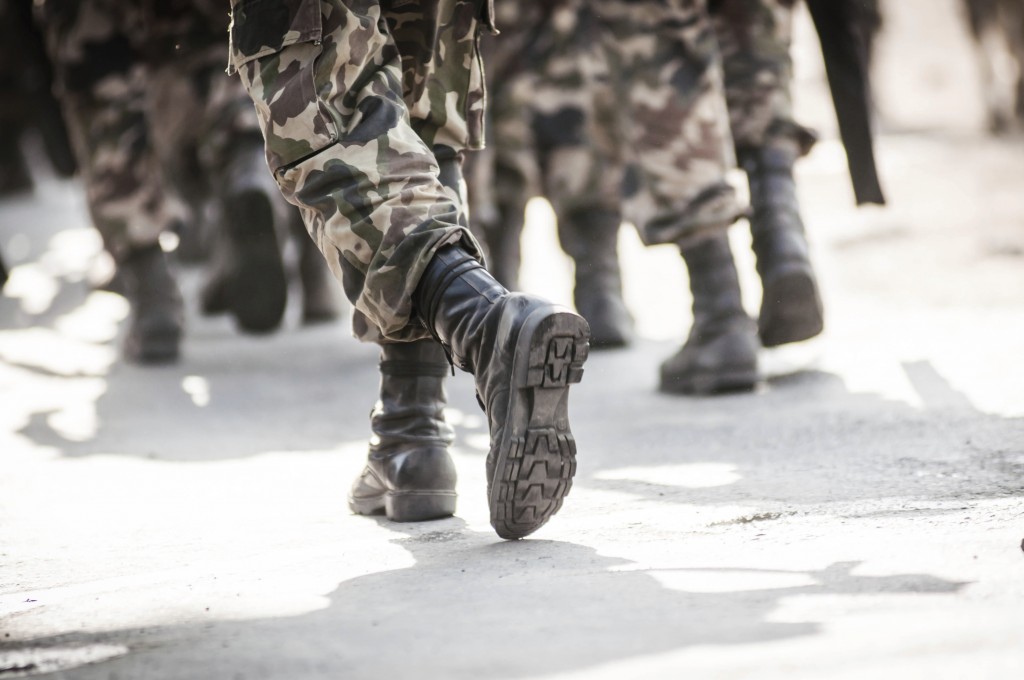 In 2011, Clay Hunt, a decorated Marine who served in Iraq and Afghanistan, committed suicide after struggling with depression and posttraumatic stress. Last week, President Obama signed into law a bill named in Hunt's honor. The Clay Hunt Suicide Prevention for American Veterans (SAV) Act will create a centralized website that serves as a repository for veterans' mental health resources. The law also requires annual third-party evaluations of military mental health and suicide prevention programs. It also initiates a program that repays student loan debts of psychiatry students to help fill the psychiatrist shortage at the Department of Veterans Affairs (VA).
Among military service members and veterans, seeking help for mental health issues is often stigmatized, and for those who do seek help, navigating the often confusing bureaucracy and support channels of the VA can be daunting, especially with a mental health issue like a traumatic brain injury or posttraumatic stress. What's more, the VA has notoriously experienced a shortage of mental health professionals, and their services are frequently associated with long wait times. The fact that the SAV Act is designed to help attract new mental health professionals to the VA with the offer to repay student loans should help to ensure that returning service members have ready access to care.
According to a study that examined brain scans of 34 teens, teens who successfully lose and keep off weight may have more activity in the prefrontal cortex. This brain region is thought to affect executive function—the ability of the mind to manage planning, cognition, and other higher-level processes.
A survey of 1,649 middle school students with an average age of 12 has found that 15% of the students drink energy drinks every day. The study's results suggest that kids who routinely drink these beverages aren't doing so to cope with sleep deprivation or low energy. Instead, these kids show higher rates of hyperactivity and inattention.
The pain of a failed or broken relationship can be so devastating that symptoms look a lot like depression. Though a popular adage suggests that time heals all wounds, there's more to moving past a broken heart than the simple passage of time. Research is increasingly suggesting that talking through the pain can be an effective way of coping.
According to a review of 26 studies exploring napping behavior in children under 5 years of age, napping may not offer much benefit to children over 2. By this stage in development, kids get most of their sleep at night. But children who continue napping may have more difficulty falling and staying asleep than children who stop napping.
Kate Middleton, the Duchess of Cambridge, recently released a video speaking out on behalf of children who face mental health challenges. The video is part of Middleton's work with Place2Be, a child advocacy organization. In the video, the Duchess highlights the role that bullying can play in poor mental health, emphasizing the need for early intervention and increased sensitivity to children's well-being.
A few years ago, the FDA began requiring cigarette manufacturers to put graphic warning labels on their products. These labels show smokers smoking through tracheotomies and suffering with terrible smoking-related symptoms. In 2012, a court ruled that the FDA couldn't use these labels since it hadn't demonstrated their effectiveness, but a new study shows that smokers' brains may react differently to more graphic labels. According to MRI scans of 19 smokers' brains, the graphic images were more likely to activate parts of the brain associated with fear.
People who have experienced trauma tend to use the past tense more frequently, and to use group pronouns such as "we" and "us," supposedly to spread the pain around. According to a linguistic analysis of nearly a million online reviews of 6,500 restaurants, reviewers who leave one-star reviews are more likely to use language similar to the language trauma victims use.
© Copyright 2015 GoodTherapy.org. All rights reserved.
The preceding article was solely written by the author named above. Any views and opinions expressed are not necessarily shared by GoodTherapy.org. Questions or concerns about the preceding article can be directed to the author or posted as a comment below.