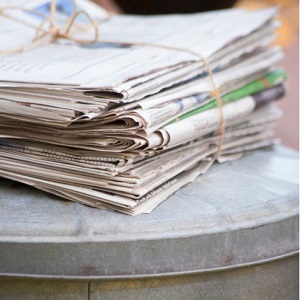 I'm noticing with increasing alarm and annoyance articles aimed at at the general public that trumpet alarm about the hazards of medical treatment and/or social transitioning for transgender kids under the age of 18. The experts quoted urge caution, and wonder publicly whether these kids might "change their minds" if not "allowed" to ever express themselves in their affirmed gender. There is often a suggestion that the explosion of TGNC (trans and gender-nonconforming) kids in the past 20 years is the result of overly permissive parents and militant transgender activists who want to "recruit" young people.
So I'm feeling a need to address this so-called debate.
The World Professional Association for Transgender Health is the universally recognized authority on transgender care since the 1950s, when it was called the Harry Benjamin International Gender Dysphoria Association. Since WPATH's beginnings it has developed and promulgated standards of care (SOC) for medical and mental health people involved in transgender health care. In 2012, WPATH published new standards of care that were a radical departure from the past. Among the changes were recommendations that pubertal transgender young people should be allowed some medical treatments, most reversible, and should be allowed to transition. Social transitioning for prepubertal children was not recommended, but acknowledged to be the only viable alternative for some children.
The SOC also specifically called treatment that forced TGNC kids to dress, play, and express themselves as the gender of their birth "unethical" as well as ineffective.
In most of the world, the WPATH standards of care have been welcomed and adopted. But the United States and Canada are home to some of the most conservative therapists working with transgender people. And it is these people who are generating this press.
A commentary by Jack Drescher in the The New York Times Sunday Dialogue section last year, and a recent article by Margaret Wente in The Globe and Mail, have framed an imaginary "debate" about the wisdom of treatments for transgender and gender-nonconforming children and adolescents. I'm feeling a need to address the misinformation because it is essentially directed at parents of TGNC kids, to give advice and, quite frankly, to alarm parents and the general public. The authorities involved—Dr. Drescher, Dr. Ken Zucker, and Dr. Alice Dreger—appear in these pieces to be highly credible even though Drescher's piece is not an unbiased commentary, and Zucker and Dreger have long been seen as holding up the conservative rear guard of professionals working with TGNC youth.
Drescher and Wente, in their own ways, characterize as "reckless" a type of gender-affirming treatment that occasionally supports early social transition, and may include puberty-blocking hormones and cross-gender hormones for TGNC adolescents. At the same time, both writers legitimize an outmoded form of treatment that has been deemed unethical by WPATH. Dr. Drescher assumes an air of neutrality when he presents three different treatment options as though they were distinct and equally desirable: 1) encouraging early transition, 2) discouraging cross-gender behavior and expression, and 3) taking a wait-and-see approach. Wente interviewed only Zucker and Dreger, both advocates of the discourage-the-child approach, sometimes called the "throw away the Barbies" treatment.
This treatment is called unethical for a good reason. Substantial research by Brian Mustanski and others has indicated that failure to support a child's expressed gender identity correlates strongly with depression, suicidality, and other mental health issues in the child. So it's a treatment that causes harm.
Furthermore, Dreger's claims in the Wente article are both wrong and misleading. There is a substantial body of outcome research in this country and in Europe (Norman Spack in Boston, Peggy Cohen-Kettenis in Holland) that indicates that children who embrace a transgender identity at puberty or later retain this identity over time, and that puberty blockers are a godsend to these children. Dreger also mentions a "dirty little secret" she claims clinicians tell her "over a beer." According to Dreger, the parents of TGNC kids tend to have mental health issues and be dysfunctional.
This comment is not only cruel but untrue. There is no evidence to support Dreger's snarky remark. Indeed, at my agency, the Institute for Personal Growth, where we have more than two dozen clinicians who work with TGNC kids, we've noticed that most parents with gender-variant children are highly educated and responsible—that's why they are seeking help for their children instead of taking a punitive attitude or ignoring the issue. No parent is eager to declare his or her child transgender, and the suggestion that any parent comes to this conclusion capriciously, impulsively, or for pathology-related reasons is insulting.
Experts such as Arlene Istar Lev and Jean Malpas represent what is rapidly becoming the mainstream approach in treatment for transgender people that conforms to the standards of care. Progressive gender therapists such as Lev, Malpas, and the clinicians at IPG are well aware of the research, and never present early social transition as a first-line treatment. However, neither do we attempt to convince the child that their affirmed gender is "wrong." When possible, we try to help parents and kids construct an environment where there is maximum ability to self-express authentically, where there is support for the child's identity, and where when a child must "present" as the birth gender the child understands that this is for safety reasons only. Our goals are to protect the child from social discrimination, bullying, and peer rejection while affirming the child's identity and building family and community support. Much of the time, this can be accomplished without socially transitioning a prepubertal child.
In my experience, when young children are socially transitioned it is a highly deliberated and debated decision, not the rash and naive act implied by Zucker, Dreger, and to an extent Drescher. If there is one misimpression I'd like to correct about therapy with TGNC youth, it is the ludicrous idea that trans identities are arrived at lightly—by parents or children. Yes, the Internet has made it easier for young people to find others like them and to read about experiences like theirs. But being transgender is not a fad—any more than it is a tragedy. If a young person tells you they are transgender, the appropriate reaction is to believe them.

The preceding article was solely written by the author named above. Any views and opinions expressed are not necessarily shared by GoodTherapy.org. Questions or concerns about the preceding article can be directed to the author or posted as a comment below.