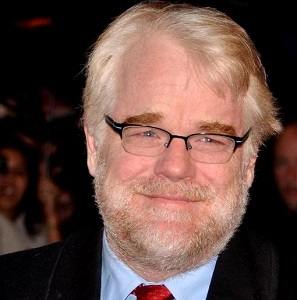 Several stories and editorial pieces have appeared this week in response to the death of the phenomenally talented Philip Seymour Hoffman. In case you missed it in the news, the 46-year-old actor died on Sunday of a heroin overdose.
Along with the countless others who have appreciated and been moved by Hoffman's work over the years, many of us here at GoodTherapy.org are mourning the loss of his strong presence and untapped potential, as well as remembering and honoring his on-screen achievements and impact.
For anyone who has ever battled an addiction or cared for a person who struggles with addiction,  there are no words to describe the experience of witnessing an intelligent, gifted individual destroy himself for the sake of a substance. 
Heightened awareness of heroin addiction is spreading in the days following Hoffman's overdose. A spokesman for the Drug Enforcement Agency recently described its widespread use as a problem of "epidemic proportions" (Pearce and Susman, 2014). According to a CNN report from earlier this week, nationwide use increased 102% from 2002 to 2012, largely due to its cheap cost and accessibility; and since September of 2013, heroin tainted with fentanyl has taken at least 37 lives in Maryland, with 22 additional overdose reports coming in from Pennsylvania. Other states have noted an increase in the number of people showing up in hospitals and rehab facilities due to heroin use (Perez, Dunnan, and Ford, 2014).
In short, Hoffman was not alone. While some can only imagine how he wrestled with his dependence on one of the most addictive drugs in the world, others know the battle all too well. Millions of people are currently hooked on heroin's highly addictive, "pill-like high," with most having tried it for the first time in their early 20s (Perez, Dunnan, and Ford, 2014). Even for those who manage to kick the habit and commit to recovery, as Hoffman reportedly did, the temptation to use again is often a lifelong affliction, and relapse is common.
Hoffman's family released a statement on Sunday expressing their gratitude for the "outpouring of love and support" from people and encouraging them to "Please keep Phil in your thoughts and prayers."
In the wake of his tragic passing, Hoffman's words allegedly spoken to a friend may well come to fruition: "If one of us dies of an overdose, probably 10 people who were about to won't."
References:
NBCNews.com. (2014, February 3). Actor and Fairport native Philip Seymour Hoffman found dead. Retrieved from http://www.nbcnews.com/id/54252469/ns/local_news-rochester_ny/t/actor-fairport-native-philip-seymour-hoffman-found-dead/#.UvVAt_ldUTA
Pearce, M., and Susman, T. (2014, February 3). Philip Seymour Hoffman dies amid major comeback of heroin in the U. S. Los Angeles Times. Retrieved from http://www.latimes.com/nation/nationnow/la-na-nn-heroin-surge-philip-seymour-hoffman-20140203,0,6211890.story#axzz2sfoFRJE6
Perez, E., Dunnan, T., and Ford, D. (2014, February 4). Ready access, low cost, pill-like high: Heroin's rise and fatal draw. CNN. Retrieved from http://www.cnn.com/2014/02/02/us/heroin-use-rising/index.html
Sorkin, A. (2014, February 5). Aaron Sorkin: Philip Seymour Hoffmann saved 10 lives. TIME Entertainment. Retrieved from http://entertainment.time.com/2014/02/05/aaron-sorkin-philip-seymour-hoffmans-death-saved-10-lives/
Weber, B. (2014, February 2). Philip Seymour Hoffman, actor of depth, dies at 46. The New York Times. Retrieved from http://www.nytimes.com/2014/02/03/movies/philip-seymour-hoffman-actor-dies-at-46.html?_r=0
© Copyright 2014 GoodTherapy.org. All rights reserved.
The preceding article was solely written by the author named above. Any views and opinions expressed are not necessarily shared by GoodTherapy.org. Questions or concerns about the preceding article can be directed to the author or posted as a comment below.