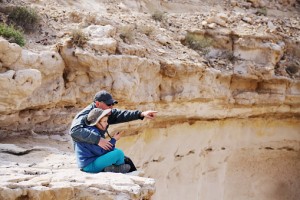 Despite what the stigma surrounding autism implies, a study published in Scientific Reports suggests people with and without autism make similar moral judgments, often relying on empathy.
People with autism are generally thought to lack empathy. This supposed absence of empathy often serves as a plot device in television and movies featuring characters with autism. It may also be used to discriminate against and cultivate fear of people with autism. The new study undermines these claims, instead suggesting people with autism are just as likely to avoid harming others as people without autism.
How People with and without Autism Make Moral Judgments
For the study, researchers compared 17 people with autism—six women and 11 men—to 17 participants without an autism diagnosis. All participants were matched by age, education level, and gender. Seven participants with autism were taking psychoactive drugs, primarily for depression, but those drugs did not change any variables relevant to the study.
Both groups were resistant to harming another person, even if it meant saving several others. This challenges the notion that people with autism only make utilitarian judgments that weigh costs and benefits. Instead, empathy and the desire not to hurt another person are major factors in the decision.
Further analysis suggested people with autism face two conflicting biases. The stress of social situations caused people with autism to rely less on a utilitarian framework, but other personality traits associated with autism produced less focus on the emotions of others. The conflict between these two biases might explain why people with autism judge moral situations similarly to people without autism. These two facets of personality have opposite tendencies that cancel each other out.
References:
Autistic and non-autistic people make similar moral judgments. (2016, March 29). Retrieved from http://www.eurekalert.org/pub_releases/2016-03/uov-aan032916.php
Patil, I., Melsbach, J., Hennig-Fast, K., & Silani, G. (2016). Divergent roles of autistic and alexithymic traits in utilitarian moral judgments in adults with autism. Scientific Reports, 6. doi:10.1038/srep23637
© Copyright 2016 GoodTherapy.org. All rights reserved.
The preceding article was solely written by the author named above. Any views and opinions expressed are not necessarily shared by GoodTherapy.org. Questions or concerns about the preceding article can be directed to the author or posted as a comment below.