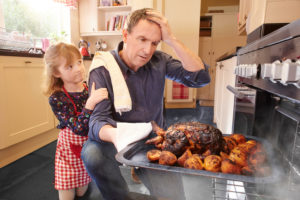 Whether it's a social media gaffe or a humiliating misstep at work, embarrassment stings. It can trigger feelings of shame and inadequacy. It can make people more reluctant to take risks or open up to others. Yet embarrassed people tend to overestimate how much others will judge them for an incident.
According to a new study published in Motivation and Emotion, understanding this tendency might offer a key to overcoming embarrassment. Viewing the self from the perspective of an observer may help reduce embarrassment. This tactic could be particularly helpful for self-conscious people.
Can a Different Perspective Help Reduce Embarrassment?
The research involved three separate studies of U.S. university students. In each study, students watched an advertisement with an embarrassing situation. Participants then answered questions about their emotional responses.
In the first trial, the advertisement showed someone passing gas in a yoga class. The second study involved an advertisement for sexually transmitted disease (STD) testing. The third study showed a man passing gas in front of a love interest.
The first study found self-conscious individuals were more likely to take the perspective of the actor who made the gaffe. They felt embarrassed even when watching a scene about someone else's mistake.
In the second two studies, researchers asked students to adopt the perspective of an observer rather than the embarrassed person. Participants felt less self-conscious when they imagined themselves as outside observers. This effect was especially pronounced among highly self-conscious people.
Embarrassment and the 'Spotlight Effect'
The study did not ask students to change perspectives regarding their own embarrassing experiences. In other words, it did not directly assess how point of view affected personal rather than second-hand embarrassment. But in the context of previous research, the study suggests a change in perspective could help.
A 2000 study found people tend to overestimate how much attention their actions will get. People also overestimate how harshly others will judge them. This phenomenon is called the spotlight effect.
A 2011 study found easily embarrassed people may engage in more prosocial behavior. The same study found signs of embarrassment can make people appear more trustworthy.
References:
Easily embarrassed? Study finds people will trust you more. (2011, September 28). Berkeley News. Retrieved from http://news.berkeley.edu/2011/09/28/easily-embarrassed
Gilovich, T., Medvec, V. H., & Savitsky, K. (2000). The spotlight effect in social judgment: An egocentric bias in estimates of the salience of one's own actions and appearance. Journal of Personality and Social Psychology, 78(2), 211-222. Retrieved from https://www.ncbi.nlm.nih.gov/pubmed/10707330?dopt=Abstract
How to deal with embarrassing situations. (2018, March 27). EurekAlert. Retrieved from https://www.eurekalert.org/pub_releases/2018-03/s-htd032718.php
Jiang, L., Drolet, A., & Scott, C. A. (2018). Countering embarrassment-avoidance by taking an observer's perspective. Motivation and Emotion. Retrieved from https://link.springer.com/article/10.1007%2Fs11031-018-9673-7

The preceding article was solely written by the author named above. Any views and opinions expressed are not necessarily shared by GoodTherapy.org. Questions or concerns about the preceding article can be directed to the author or posted as a comment below.